Maximizing Safety in Ammonia Refrigeration: Best Practices and Procedures
Ammonia is a popular refrigerant in industrial and recreational settings due to its energy efficiency and cost-effectiveness. However, it is important for operator to handle and maintain it properly when servicing an ammonia refrigerator to ensure safe operation and prevent potential hazards. To work with an ammonia refrigeration system safely, here are some useful recommendations.
1. Regular maintenance check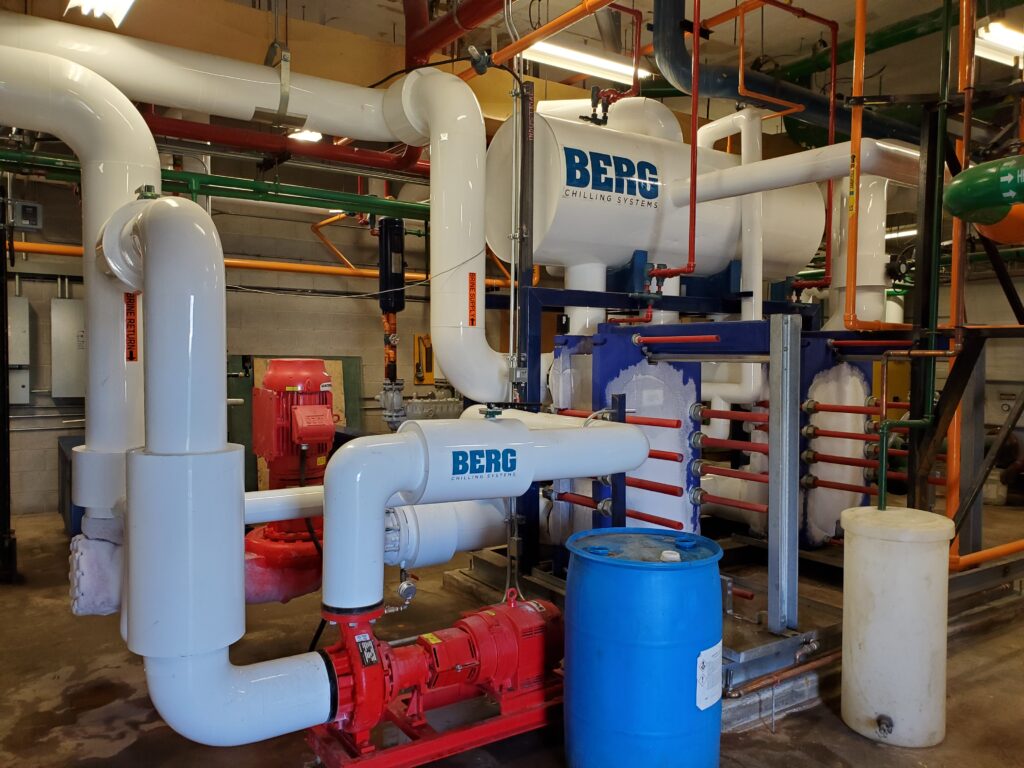 Performing regular and thorough maintenance checks on the ammonia refrigeration equipment can help to maintain the safety and effectiveness of the system and minimize the risk of accidents or malfunctions. Here are some best practices:
Test and tag critical components at least once a year.
Inspect compressor temperatures and pressures
Check for leaks and premature corrosion
Replace or recertify safety relief valves as needed
Ensure all electrical connections and components are properly inspected (thermal imaging is recommended).
Ensure proper functioning of evaporators, condensers, automatic bleed-off systems, and ventilation systems.
Calibrate pressure gauges/transducers
Drain oil from the refrigeration unit regularly in a safe manner, following standard operating procedures.
Drain oil from the machine according to standard operating procedures, following standard operating procedures instructions.
Adhere to all regulatory requirements and guidelines.
2. Workplace Cleanliness and Safety
Maintaining a consistent focus on cleanliness is crucial to a safe and productive operation of the ammonia chiller. Below suggested practices can help prevent accidents, reduce downtime, and improve productivity.
Schedule regular clean-ups and maintenance as necessary to keep all machinery, electrical equipment, piping, vessels, machinery rooms, and other areas clean and free from debris. Regular cleaning can also help prevent the buildup of contaminants that can cause corrosion or other damage to the ammonia refrigeration system.
Monitor oil accumulations and avoid any spills and leaks, and have absorbent materials readily available to clean up spills. Repair leaks as soon as possible to prevent environmental contamination and reduce the risk of accidents.
Properly dispose of used oils and other hazardous materials following environmental regulations to minimize their effect on the environment and prevent harm to employees or others who may come in contact with them.
Store and maintain all personal protective equipment properly to ensure that it is in good condition and ready for use when needed. Make sure employees are well-trained on how to use and care for PPE, and ensure that it will replaced when necessary.
Check that the safety labels and markers on the refrigeration systems are legible and follow area guidelines for piping colors or paint.
Ensure that the appropriate markers and safety labels on the ammonia chiller are still legible and are compliant with all applicable regulations. These can help prevent accidents and ensure that employees aware of potential hazards.
3. Comprehensive Documentation
Keeping a proper log of all activities is crucial for maintaining a safe and efficient ammonia cooling system. By documenting all activities and services performed, operator can identify potential issues and address them before they become serious problems.
An official and permanent logbook, legibly signed by all certified staff, should be maintained to ensure accuracy and accountability.
Daily log sheets for pressure and temperature readings should be filled out and kept on file. These can identify patterns or trends in the system's performance and detect any deviations from normal operating conditions.
Conduct a hazard assessment when working in environments that may contain ammonia, which includes identifying the physical state of the substance, and appropriate PPE, determining the length of time respirators should be used, identifying escape routes and potential hazards, and creating an ammonia safety checklist.
Creating an ammonia safety checklist can help ensure that all necessary precautions are taken.
All services performed should be recorded in the logbook including preventative and emergency maintenance, as well as refrigerant and oil changes. This information can help to stay on top of maintenance schedules and detect any changes in refrigeration system's performance.
Keeping track of personal protective equipment inventory and ensuring that PPE is properly stored and maintained prepare the staff for any situation that may arise.

Although ammonia can pose safety risks and impose property and life damage, these hazards can be greatly mitigated by implementing suitable safety precautions and instructions, as well as well-maintained equipment. Ammonia can be utilized as an efficient and cost-effective refrigerant in industrial refrigeration systems if these safety precautions are implemented. By following the instructions above, it is possible to create and maintain a safe working environment for all employees involved with ammonia refrigeration units.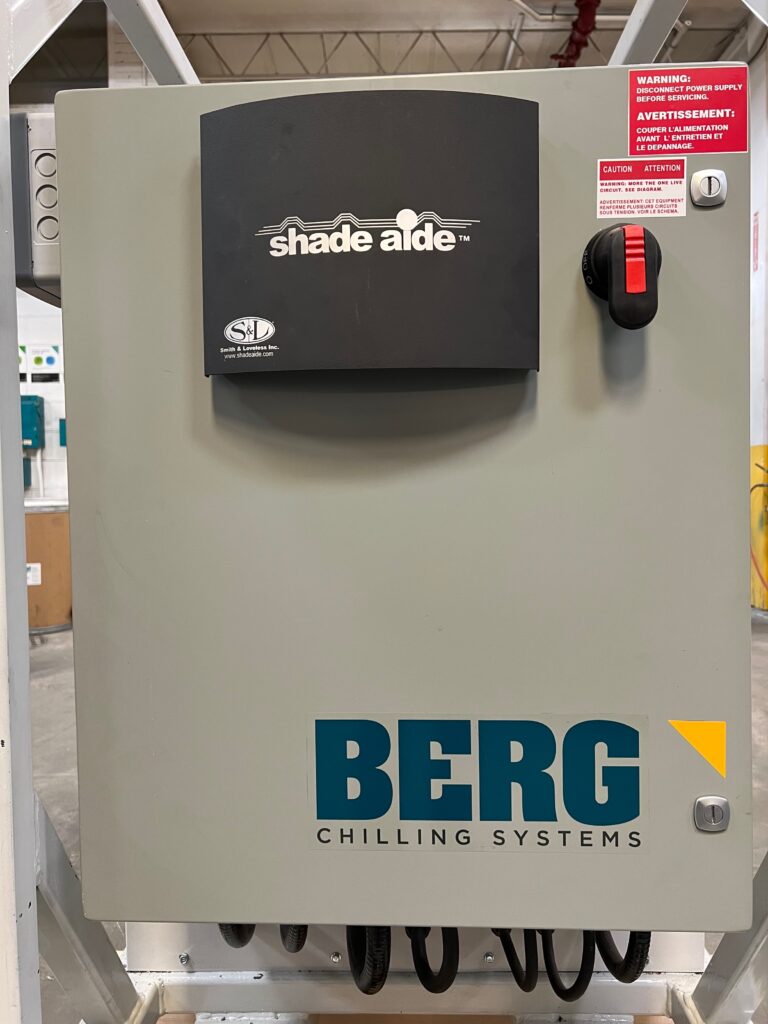 To find out more about the tips and tricks when using ammonia, click here:

Ammonia Recovery Unit (ARU)
Ammonia recovery is a crucial component of ensuring safety in ammonia refrigeration systems. This process involves capturing and recycling any ammonia that would otherwise be released into the atmosphere. By doing so, it reduces the risk of ammonia leaks and the associated safety hazards, such as toxicity and flammability. In addition to the safety benefits, ammonia recovery also has environmental benefits. The captured ammonia can be reused as a refrigerant, reducing the need for new ammonia production and minimizing greenhouse gas emissions.
Ammonia Recovery Unit (ARU) from Berg is a purpose-built system designed to enable efficient and safe retrieval of ammonia. With its advanced technology and unique features, the ARU minimizes the risk of leaks or accidents during the process. This means that staff can work with greater confidence and safety, reducing the risk of injury or damage to the environment. The Berg ARU is a reliable and effective solution for a company in different industries that handle ammonia, ensuring a safer and more sustainable working environment.
To learn more about how to safely remove ammonia from your refrigeration system, visit https://berg-group.com/products/ammonia-recovery-unit-aru/ammonia-recovery-unit/.

Berg is here for your industrial refrigeration needs
Berg offers 24/7 emergency service and support wherever your cooling system may be. Our certified refrigeration experts can also provide ammonia awareness and safety training to your staff to ensure that your ammonia system is always at its best. Learn more on how we can help with your refrigeration needs.