Engineered Solutions:
Our Design Difference
We bring more than 40 years of industrial process cooling knowledge to your project.
Berg Chilling Systems Inc. solutions are developed in close partnership with our customers. We custom design eco-positive thermal management solutions, utilizing cooling, freezing and pumping products that address the environmental, economic and functional challenges of their project. This collaborative approach produces engineered innovations that have positioned Berg as both a leader in solving application issues, and has consistently resulted in improved operational competitiveness for our customers.
Our Process
It starts with an engineering challenge
Our knowledgeable sales engineers work closely with our customers to ensure the final solution addresses key project parameters that may include design, function, hazardous environments, physical space, standby, expansion, maintenance, capital and operating costs, environmental impacts, and more.
Berg Chilling Systems Inc. has the in-house ability to: design, engineer, manufacture, install, and provide service and support.  We pride ourselves on simplifying the project for our customers by providing integrated supply capabilities coupled with project management.
We help resolve key issues
Berg Chilling Systems Inc.'s focus on the technical, financial and environmental priorities of a project, coupled with our flexibility enables us to quickly and easily modify an original design concept in response to customer changes. Adding or removing refrigeration circuits used for standby or load balancing, or stretching or shrinking a pump tank package to meet a dimensional constraint can be easily managed using our proprietary in-house design tools The result is always the right solution within budget.
Manufacturing Standards
Rigid control means consistent quality, reliability and
very few problems during installation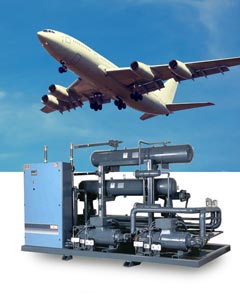 Commercial aircraft take off and land thousands of times over their lives. Specialized environmental test chambers help aerospace engineers ensure landing gear functions properly in extreme weather conditions.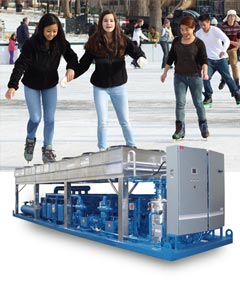 When you see an ice rink, we see the human interface of a precisely controlled system that includes chillers, pumps and heat recovery equipment. The world wouldn't be the same without temperature control.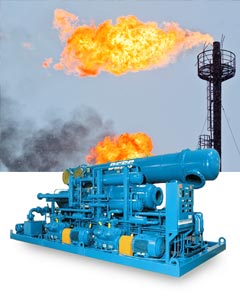 Oil and gas extraction can be a costly and dirty business. Berg's custom solutions increase profits and reduce the environmental impact of operations. A win for our client and a win for the environment.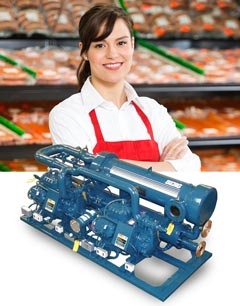 Our customers rely on us to keep the world's food safe. Berg's industrial process temperature control solutions ensure proper food processing temperatures to maintain the cold chain and prevent spoilage.
How can we help you?
Our team is looking forward to learning about the unique challenges
of your application and how we can help you overcome them.