With the remarkable 50 years of process cooling expertise, Berg stands at the forefront, deeply engaged in the art and science of thermal management. Our collaboration with clients within the beverage industry is characterized by the fusion of their visions with our comprehensive knowledge, yielding tailored and eco-conscious solutions. This synergistic alliance effortlessly integrates cutting-edge cooling, freezing, and pumping technologies, meticulously designed to combat the intricate interplay of environmental, economic, and practical challenges intrinsic to each project.
Our approach isn't just a partnership; it's an incubator for innovation. By embarking on a journey where ideas are exchanged and possibilities are explored, we pave the way for ingenious engineering solutions. This very approach has earned Berg a distinguished reputation as a frontrunner in untangling complex application intricacies. The outcomes extend beyond resolutions; they translate into improved operational competitiveness, empowering our clients to stride ahead with confidence.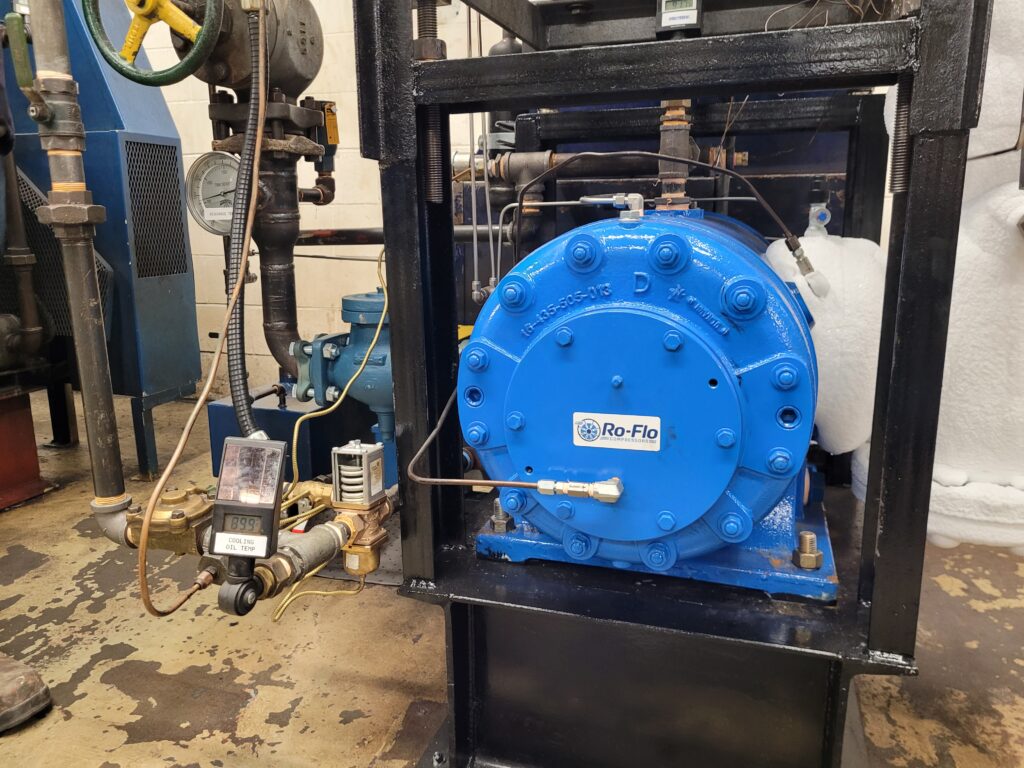 In an ever-evolving beverage production landscape, Berg's legacy thrives as a beacon of excellence, guiding projects towards optimized outcomes and fostering a sustainable future.
In 2022, Berg assumed a pivotal position in Minute Maid's booster compressor replacement initiative, marking a significant contribution to the prominent beverage production company. This significant project involved the methodical removal and disconnection of the prevailing A100S Fuller booster, paving the way for the precise supply and installation of a cutting-edge Ro-Flo 10G compressor, meticulously tailored to ammonia service. This transformation substantially elevated the operational capabilities for the client.
The project's comprehensive scope encompassed not only the hardware but also a range of essential services. These included pressure testing, seamless freight to the designated site, mandatory TSSA inspection and certification, as well as meticulous start-up, commissioning, and system charging. Berg's holistic approach ensured that every aspect of the replacement was carefully orchestrated, leaving no detail overlooked.
To find out more about the project, click here:
About Berg Chilling Systems
Berg custom designs, manufactures, installs, and services cost-effective chilling solutions for various applications and industries. Unlike other industrial ice makers, Berg's refrigeration experts know chilling down to the core. Putting the customer's challenges at the heart of every design, Berg sales engineers apply unmatched energy management experience to create built up or skid mounted systems using both ammonia and synthetic refrigerants. Wherever unique cooling needs exist, in multiple industries and in varying environments around the globe, clients trust Berg expertise. Contact us today to find out more.