Berg's product range caters to a diverse range of markets and industries. We specialize in the custom design, manufacturing, testing, and integration of a comprehensive range of skid-mounted industrial process refrigeration equipment, mechanical packages, and fluid pumping systems, which are easily installable and commissionable. Our engineers work alongside you to customize the design of an indoor air-cooled chiller that aligns with your financial and practical requirements.
In 2022, Berg supplied and installed an additional air-cooled chiller and chilled water tank set for Gracious Living, a large-scale manufacturer of high-quality lifestyle products, to expand their chilling capacities.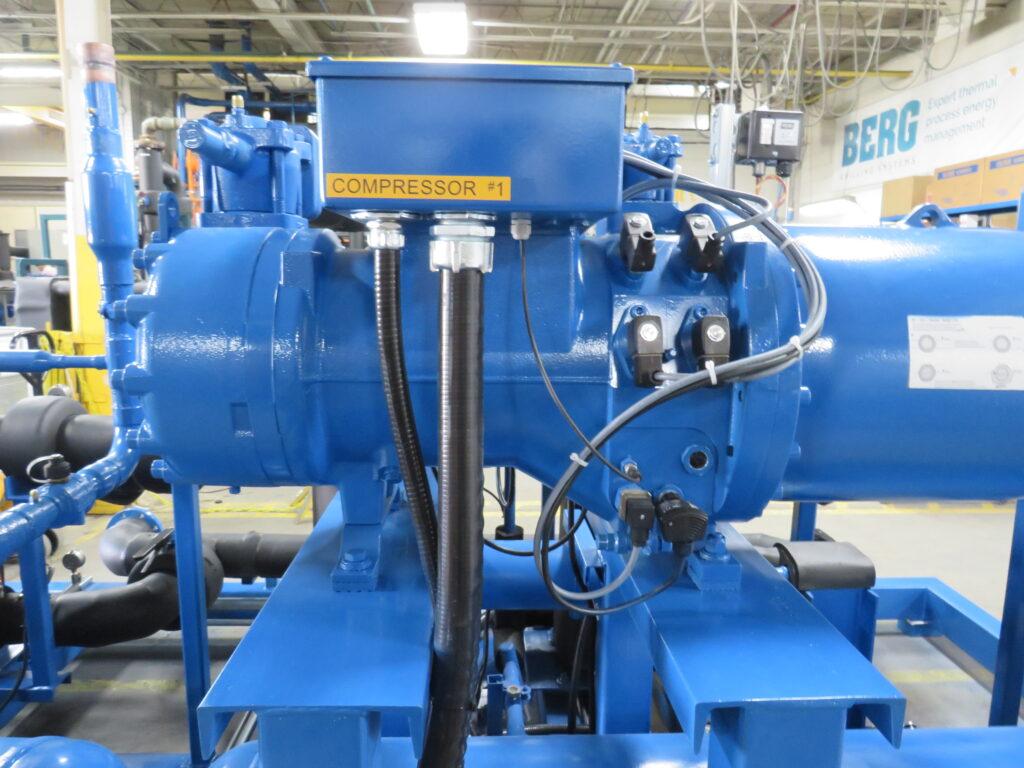 The additional air-cooled chiller is charged with R407c refrigerant and has a cooling capacity of 220 TR. The supply included one 220TR indoor EREMA chiller tank skid, two individual circuits including two x Semi hermetic Screw Compressors, two HP receivers, two plate-type Evaporators on separate circuits, and one remote dual circuit Air-cooled Condenser. Electronic Thermal Expansion Valve to provide superior control over a wide range of process operating conditions, especially during pull-down conditions. Centralized PLC System to provide the controls of the chiller refrigeration system. Installation & start-up and operator training are also included in Berg's services.
To find out more about the project, click here:
About Berg Chilling Systems
Berg custom designs, manufactures, installs, and services cost-effective chilling solutions for various applications and industries. Unlike other industrial ice makers, Berg's refrigeration experts know chilling down to the core. Putting the customer's challenges at the heart of every design, Berg sales engineers apply unmatched energy management experience to create built up or skid mounted systems using both ammonia and synthetic refrigerants. Wherever unique cooling needs exist, in multiple industries and in varying environments around the globe, clients trust Berg expertise. Contact us today to find out more.