Amid today's global pandemic, there is one thing that people have long been waiting for: vaccines.
It is estimated that the global vaccine production capacity of single-dose influenza vaccines is over 6.4 billion doses per year. According to the CDC, vaccine manufacturers project that they will supply about 198 million doses of influenza vaccine just for the 2020-21 season in the United States alone. Vaccines are typically distributed by a national public health agency to vaccine manufacturers, health departments, and private health providers across the country. With the high demand for influenza vaccines, the temperature requirements are relatively easy to meet. Influenza vaccines must be kept at around 2 to 8 degrees Celsius to be effective.
As the world continues to deal with the ongoing COVID-19 pandemic, there have been recent breakthroughs for a potential vaccine that give cause for optimism.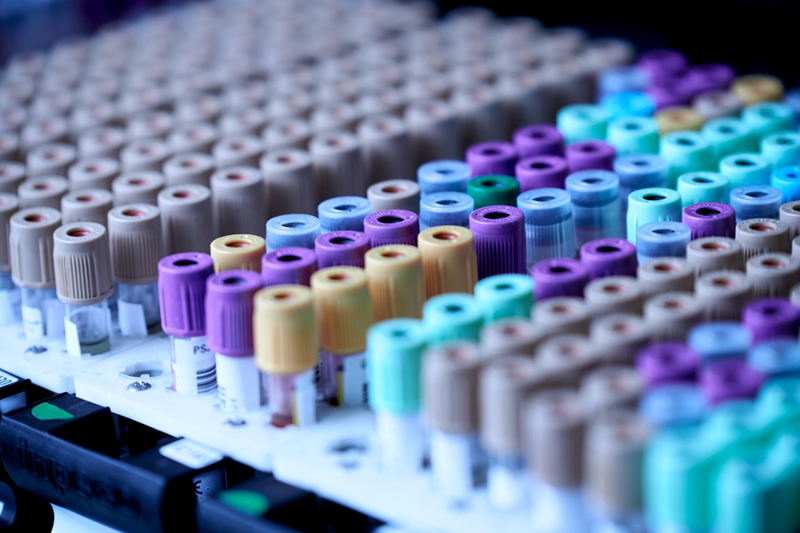 In Canada, the federal government has secured the rights to buy 76 million doses of a made-in-Canada vaccine and promised $173 million in funding for vaccine research and development and the construction of a manufacturing facility last October. This plan is aimed at ensuring there will be enough vaccine doses on hand for all Canadians. Recently, it was announced that the country is set to get 4 million doses of the Pfizer vaccine between January and March as well as 2 million doses of Moderna's vaccine.
The government hopes more than half of Canadians will be vaccinated against the coronavirus by September of next year. This target comes as the federal health agency recently approved Pfizer's COVID-19 vaccine, with 249,000 doses of the two-dose Pfizer vaccine expected to be rolled out by year's end. On the other hand, five other vaccine candidates have already signed advance purchase agreements with the country. That said, there could be as much as 194 million doses if all the vaccines are eventually approved
Meanwhile in the US, the FDA is set to review Pfizer and Moderna's application for emergency use of their vaccines. If approved, the first round of vaccinations could start as early as December 21. As developments for a potential vaccine continue, there is an urgent need to quickly put put infrastructure in place to support the rapid roll-out of the vaccine so that economies can get back to normal as quickly as possible.
With a lot of pharmaceutical companies racing to provide the world's vaccine against the coronavirus, there is still a lot of uncertainty in the logistics of the rollout. The big question then is: how can we ensure the vaccines will be safely distributed to everyone and properly stored without losing their effectiveness?
The Cold Chain
According to the World Health Organization, the "cold chain" is the system for maintaining the quality of vaccines from the time it gets manufactured until the point of administration by ensuring the vaccines are within the ideal temperature range from storage to transportation. Achieving an effective cold supply chain for vaccines is complicated as there are several factors to consider.
Many pharmaceutical companies are currently in the last few stages of the clinical trials for the COVID-19 vaccine. Pfizer, Moderna, and BioNTech are in the process of producing mRNA (messenger RNA) vaccines. Pfizer and BioNTech's vaccine candidates require a storage temperature of about –94 degrees Fahrenheit, while Moderna's vaccine requires a storage temperature of –4 degrees Fahrenheit. Pfizer's shots require long-term storage at ultra-cold temperatures, while Moderna says regular freezer temperatures are sufficient for its vaccine. Moderna also says its vaccines can last longer in a refrigerator for up to 30 days once thawed.
Other potential vaccines require a different kind of handling such as Quebec-based Medicago. The vaccine they have in development has the potential of being stable at room temperature.
Given the possibility of having varied temperature requirements, appropriate measures and proper infrastructure must be in place to ensure a successful vaccination campaign.
There are fears that the potential vaccines may not be accessible to remote and rural communities and low-income neighbourhoods and only the more developed countries can afford the vaccine. That said, the goal is to ensure vaccination is made accessible to everyone anywhere in the world. Health officials must also ensure that as much as possible, no vaccines go to waste. The WHO estimates that up to 50% of vaccines are wasted globally each year, largely because of the lack of temperature control and the logistics to support an unbroken cold chain.
Freezer Farms
An integral part of the cold chain is vaccine storage. Depending on the type of vaccine, they may need to be stored in a cold storage facility such as a freezer farm, thermal box, thermal shipper, or a vaccine fridge. Freezer farms are currently being considered as the cold storage facilities for the COVID-19 vaccines. These are similar to a storage room full of clinical fridges or a server room with specialized vaccine freezers lined up, kind of like a "fridge farm".
Recently, there are currently developing freezer farms to aid worldwide shipment and storage of the coronavirus vaccine. The facilities are said to be capable of storing the vaccine before being shipped out, having over 600 medical freezers that can house about 48,000 vials of the vaccines at –80 degrees Celsius.
Vaccine Handling
Another thing to consider is the actual handling and administering of the vaccine. Reports indicate the potential COVID-19 vaccines cannot be removed from a temperature of –70C more than four times. Pfizer has developed a special reusable transport box packed with dry ice which can keep up to 5,000 doses of vaccine at the right temperature for 10 days, as long as it remains unopened.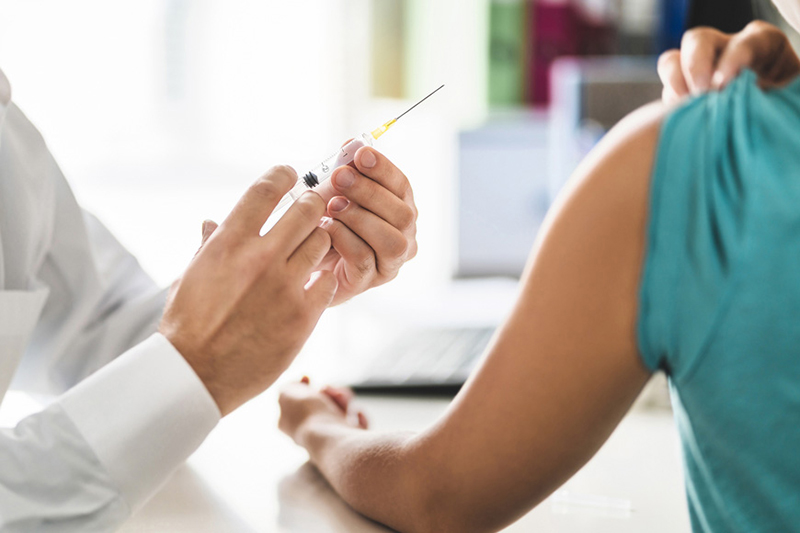 They also claim its vaccine can survive for a further five days once thawed. Critics point out this is not a great deal of extra time.
The new vaccine then would need a deep-freeze delivery chain. First, the vaccine will be sent to a destination country in special dry ice packs. Then, the destination country can choose to store the vaccine in a freezer farm for up to six months at –70 degrees Celsius. In the unopened ice packs, the vaccine will have ten days to reach the vaccination centre. Once delivered, the vaccine can be stored for up to five days in a vaccine fridge between 2 degrees Celsius and 8 degrees Celsius.
That said, the vaccine refrigerators must always be monitored to ensure it is always at the right temperature at every stage of the vaccine process. This not only includes the freezers themselves but also the temperature of the environment or facility. Cold chain equipment must also be maintained and sanitized regularly to ensure the vaccines are always in good condition.
Quality of freezer farms and storage facilities must also be taken into account as the environment should have a low humidity even in ambient temperature for the vaccine to be effective. Humidity needs to be very low in the environment surrounding the freezers to ensure that when the doors are opened, frost is not introduced to the vaccines inside.
Improving the Processes
For us to get the vaccine distribution right, there needs to be a continuous commitment to having a well-maintained cold chain.
This continuous commitment by various stakeholders also includes the development of refrigeration systems and processes for pharmaceutical and medical companies. The ongoing challenges rapidly developing and distributing the COVID-19 vaccine show that much more is needed to be done by pharma-medical industries.
Taking into account these things would not only maintain the efficacy of the vaccines but also improve its roll-out. This includes faster vaccine processes and developments, better and more effective regulations, and bigger accessibility. Such considerations would also potentially be a big plus for remote communities in the developing world with limited access to reliable infrastructure.
The road to the COVID-19 vaccine seems full of potholes and detours; improving refrigeration processes and increasing resources for these industries can minimize the roadblocks that major stakeholders will face in the coming months.
About Berg Chilling Systems
Berg custom designs, manufactures, installs, and services cost-effective industrial chilling solutions. Working closely with clients, Berg sales engineers apply unmatched energy management experience to fully understand and satisfy clients' cooling challenges. Wherever unique cooling needs exist, in multiple industries and in varying environments around the globe, clients trust Berg expertise. Contact us today to find out more.