Berg Industrial Service Inc. upgraded an egg product processing facility's existing refrigeration system and added a new spiral freezer. The project was part of a spiral line refrigeration upgrade for the facility which included the integration of an ammonia refrigeration system. The ammonia-based chiller is capable of operating under low temperatures and hazardous conditions.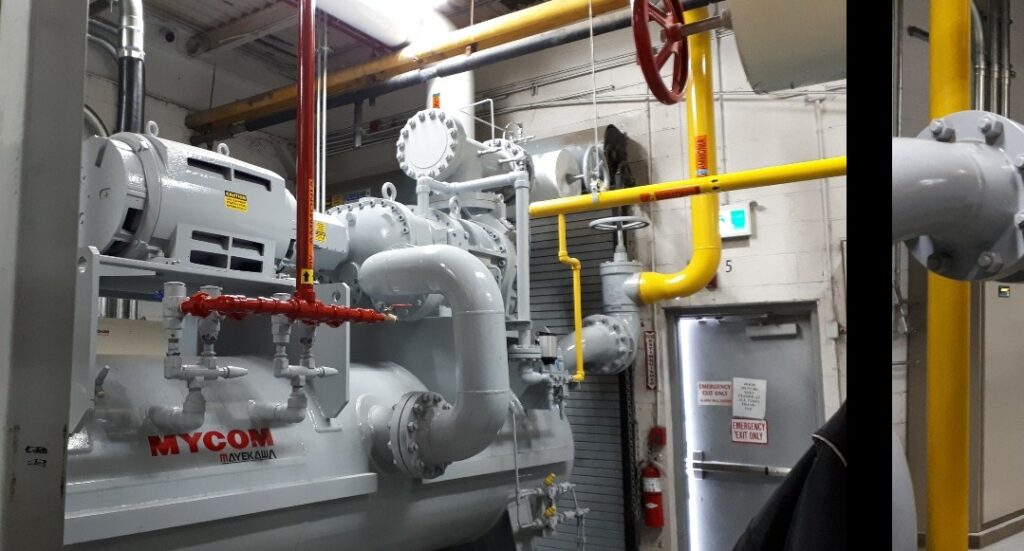 As part of the upgrade, two new compressors were installed: a new low-side 300TR compressor at -45°F and a new high-side 325TR compressor at 12°F. In addition, a low pressure receiver with two pumps were also added. The discharge lines were also upgraded to eight (8) inches.
Berg performed the construction of the system as well as the start-up, commissioning, mechanical and electrical installation.
To find out more about the project, click below:
About Berg Chilling Systems
Berg custom designs, manufactures, installs, and services cost-effective industrial chilling solutions. Working closely with clients, Berg sales engineers apply unmatched energy management experience to fully understand and satisfy clients' cooling challenges. Wherever unique cooling needs exist, in multiple industries and in varying environments around the globe, clients trust Berg expertise. Contact us today to find out more.