Berg Chilling Systems supplied a built-up ammonia refrigeration system to support a new spiral line freezer for Pinty's Delicious Foods, a packaged foods facility in London, Ontario. The system included a freezer chiller which had a system capacity of -40°F.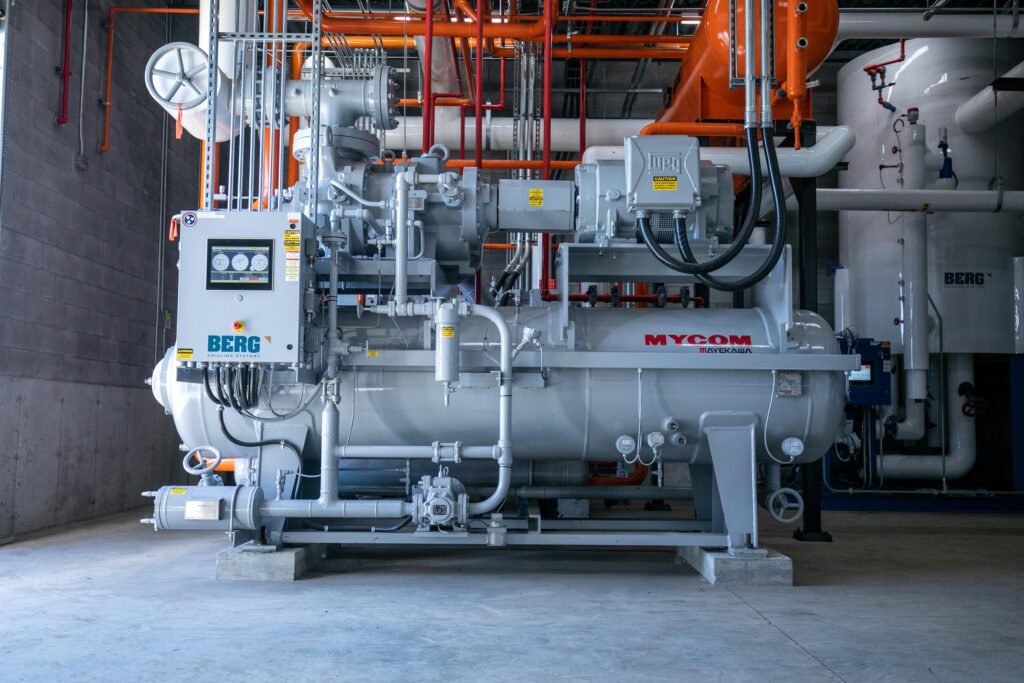 This indoor ammonia chiller features a low-pressure circulator package, two screw compressor (300 hp and 400hp) and an evaporative condenser. Berg conducted the start-up as well as the mechanical and electrical installation of the system.
To find out more about the project, click here:
About Berg Chilling Systems
Berg custom designs, manufactures, installs, and services cost-effective industrial chilling solutions. Working closely with clients, Berg sales engineers apply unmatched energy management experience to fully understand and satisfy clients' cooling challenges. Wherever unique cooling needs exist, in multiple industries and in varying environments around the globe, clients trust Berg expertise. Contact us today to find out more.