When it comes to food processing cooling for the egg industry, ensuring the highest of standards, cooling practices and food safety are paramount. Berg Chilling Systems aims to fill this need by offering the highest level of custom-engineered refrigeration equipment for liquid, frozen, and dried egg food ingredients. We work closely with clients, offering custom-designed chilling systems that will meet and exceed their standards and expectations.
North American Egg Processing
As of 2018, there were 1,143 registered and functional egg farms in Canada which generate $1.15 million in farm cash receipts and contribute nearly 2% of those receipts to farming operation throughout the country.
There are two main components of the egg market: processed eggs and table eggs. In 2018, table eggs accounted for 77% of the Canadian egg market and processed eggs accounted for the remaining 23%. Egg processing includes the production of whole eggs, egg whites (albumen), frozen, dried or liquid egg yolks, and omelets.
In North America, egg sales have increased due to a higher demand for protein-rich diets, and eggs being a very cost-effective source. There have also been increased demands for egg white products (albumen) in the form of egg-white-only breakfast sandwiches and omelets.
Food And Beverage Industry Safety Regulations
In order to maintain the highest standards in food and beverage production, industrial refrigeration equipment plays a vital role. The Canadian Food Inspection Agency enforces these safety standards by governing the handling of all food and beverage products in order to maintain optimal temperatures.
Adhering to the strictest standards in cooling is the key to preventing bacterial foodborne sickness. Berg Chilling Systems provides refrigeration solutions for the food and beverage industry that meet all CFIA and regulatory requirements through the design, manufacturing, installation and service of industrial refrigeration equipment.
Chilling Solutions For The Global Egg Corporation
North America's first egg processing facility, Global Egg, required the expertise and experience of Berg Chilling Systems in order to upgrade its plant's industrial refrigeration system and add a new spiral freezer.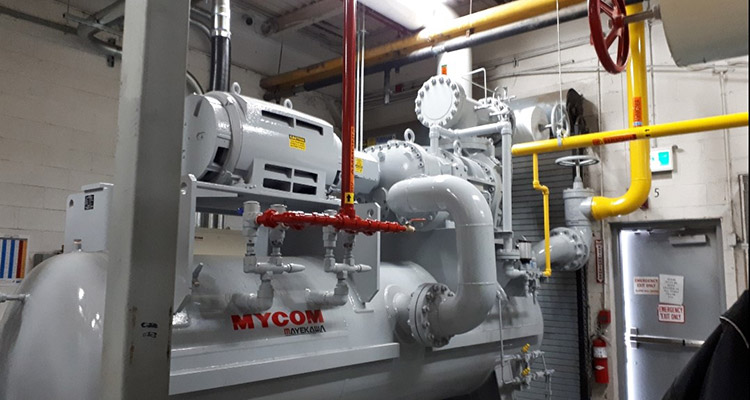 The upgrade required ammonia-based refrigeration, a low-pressure receiver with two pumps, and two new compressors.
In addition, specifications included:
A 450 Horse-Power low and high side compressor with a soft starter to reduce voltage disturbances and increases the lifespan of the compressor.
A low-pressure receiver with two pumps that will work in tandem with the high stage compressor. This equipment ensures summer temperatures will not affect plant performance.
Freezer lines, which tie in:

8" discharge line upgrade
Insulation of all new lines
The services provided by Berg Chilling Systems also included the installation, start-up and commissioning of the new chilling system to reduce the amount of disruption and on-site assembly might cause. In addition, all units are tested under specific load conditions so they are functioning and ready to use upon delivery to the client.
Custom Food Processing Cooling Systems
When it comes to food processing and cooling, we've provided more than 40 years of temperature control solutions for chilling, pumping and freezing equipment. These solutions allow food processing facilities to achieve proper food processing temperatures, maintain the cold chain and prevent spoilage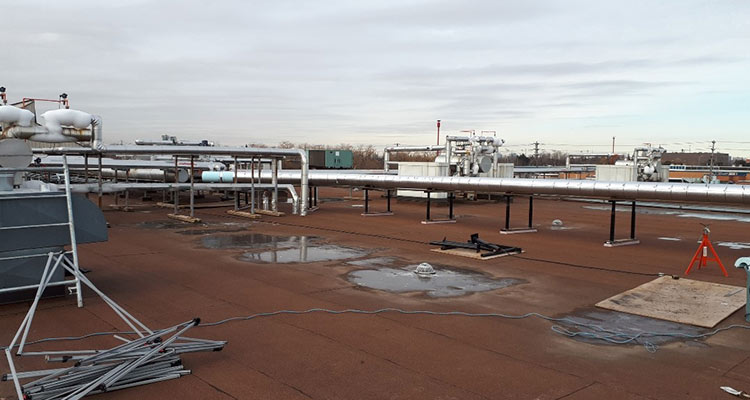 Berg Chilling Systems provides innovative refrigeration technology solutions for many industries in Canada, including Food and Beverage, through design, manufacture, installation and service. Our sales engineers apply their years of energy management knowledge and expertise to understand each client's cooling needs and challenges. For more information about how Berg Chilling Systems can assist you in the best food processing and cooling solutions, food quality and safety, or food and beverage refrigeration, contact us today.