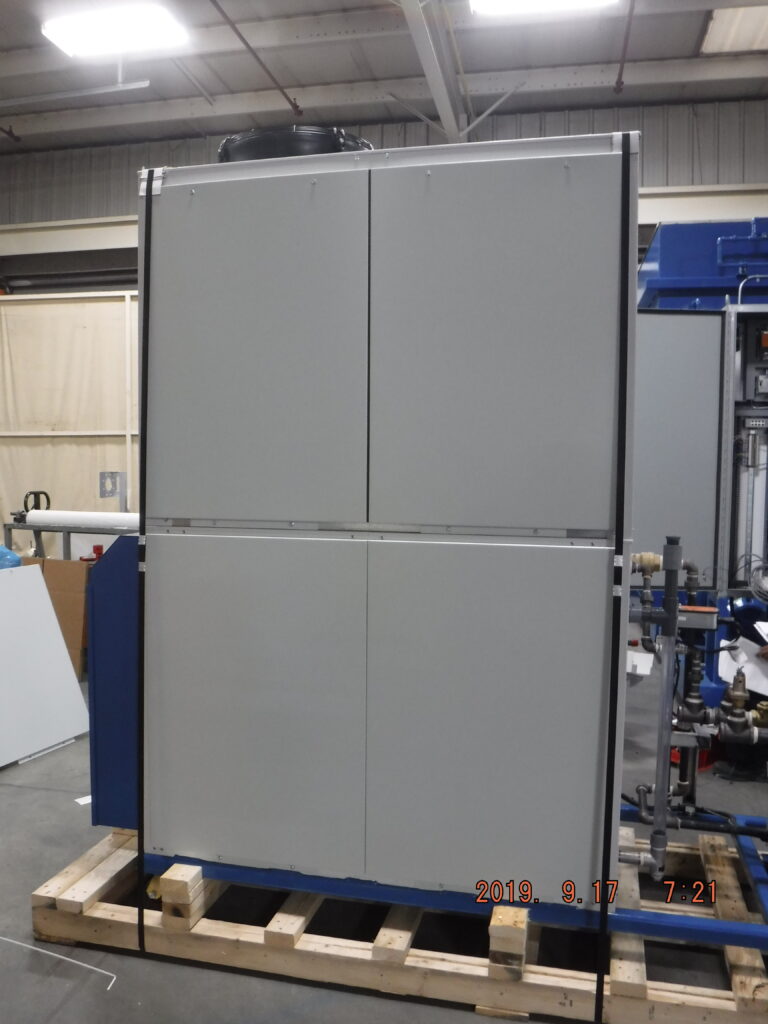 Berg Chilling Systems Inc. is a trusted global leader in industrial thermal process control systems with over 50 years of extensive experience. Our comprehensive range of services includes design, manufacturing, installation, and servicing, catering to diverse industries and specialized applications.
We specialize in delivering customized solutions for various global processes involving pumping, chilling, freezing, and heating. Our expertise allows us to meet unique client needs and optimize operations.
Berg has gained worldwide recognition for creating, producing, and maintaining industrial thermal process control and refrigeration systems for clients across over 50 nations. Our engineers collaborate closely with clients to design outdoor air-cooled chillers that cater to specific financial and practical requirements.
In 2019, Berg undertook a bespoke project, crafting a portable air-cooled chiller and a TCU tailored for heating and cooling operations within Material Sciences Corporation's paint application facility. These distinct units were installed separately, both seamlessly managed via the chiller's PLC system.
To find out more about the project, click here: 
About Berg Chilling Systems
Berg custom designs, manufactures, installs, and services cost-effective chilling solutions for both synthetic and ammonia curling rink chillers and other recreational ice rinks. Berg's refrigeration experts know chilling down to the core. Putting the customer's challenges at the heart of every design, Berg sales engineers apply unmatched energy management experience to create built up or skid mounted systems using both ammonia and synthetic refrigerants.
Berg is active in the recreational ice sector as well as the general industrial sector across Canada, the United States, and elsewhere in the world. We have the resources and abilities to build very sophisticated industrial process equipment skids, packages, and solutions, and to meet stringent design specifications.
Wherever unique cooling needs exist, in multiple industries and in varying environments around the globe, clients trust Berg expertise. Contact us today to find out more.