Emergency Services For Your Industrial Refrigerated Systems
Industrial refrigerated systems and equipment are hard-working machines, and because of that, it's inevitable that they run into issues sooner or later. That is why our service team is on-call 24 hours a day, every single day.
Berg Industrial Service technicians are highly trained and use only the most advanced electronic diagnostic and trouble-shooting equipment available.
This means that we can identify problems quickly and accurately. And since we have access to new and replacement parts and accessories, we can fix any issue right away.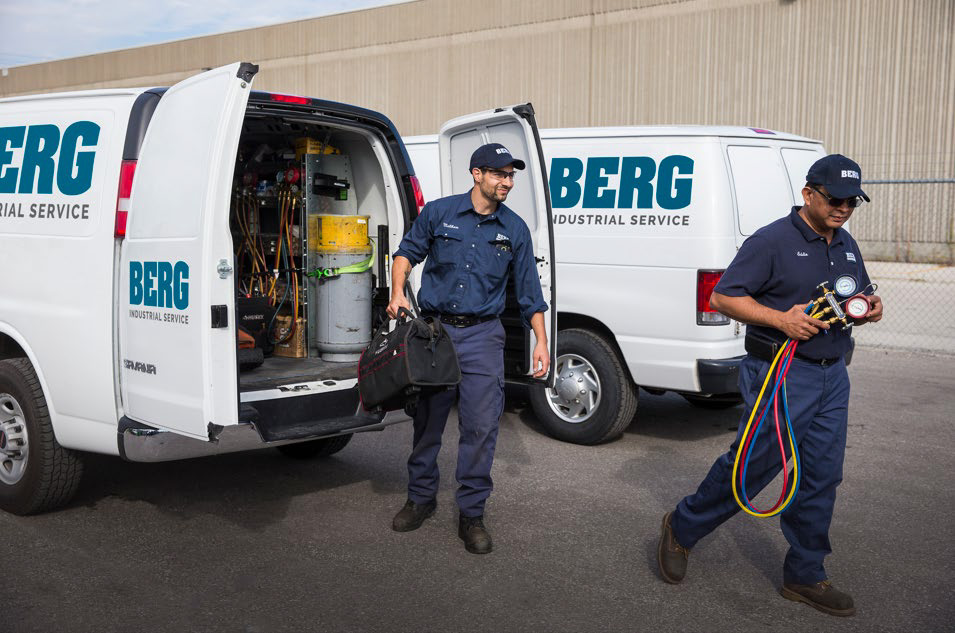 How we can help you
Berg Industrial Service emergency on-call staff can assist your facility in a number of ways:
Provide emergency repairs to production critical equipment and systems
Assist in dealing with refrigerant related problems and maintenance
Offer standby operators during critical procedures and/or events
Help recover from system outages such as power failures
No matter what type of facility you have, we'll make sure downtime and lost profit is minimized.
What could go wrong?
Refrigerant Problems
We provide services for problems related to ammonia, Freon, and other refrigerants.
System Troubleshooting
We identify and solve problems within an industrial refrigeration system's design.
Control Issues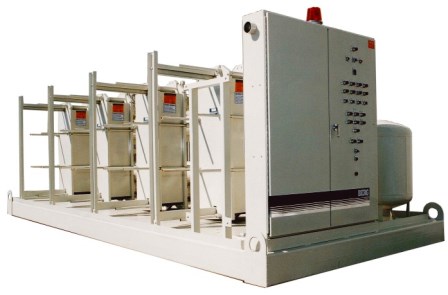 We restore precision temperature control to freezers and "walk-in" cold storage rooms.
Refrigeration systems we service
Berg provides a broad range of industrial cooling systems, which incorporate elements like screw compressors, chiller systems, condensers, and heat exchangers to create varying cold rooms and cold warehouses, including:
"Walk-in" Cold Storage/Freezer Storage Areas
Spiral/Tunner Freezers
Production Facilities
Flash Freezers
Temperature Controlled "Walk-in" Refrigerators
Freon and Alternate Refrigerants
Freezer Warehouses
Don't wait until it's too late. Improve your system now.
Your industrial refrigeration system is a huge working machine, and it needs proper maintenance. Upgrading your industrial cooling system improves its reliability and efficiency.
Our highly skilled and safety trained team of technicians can get you set up so that you never have to be without service again, should an emergency or unexpected incident occur.