Mechanical Refrigerating Systems Checklist
Spring is a great time for plant managers and ice rink technicians to accomplish their annual chiller maintenance tasks. Berg Industrial Service has developed a convenient checklist to help you with this task and to have as a reference for ongoing and routine refrigeration maintenance tasks that should take place throughout the year. We hope you find it useful.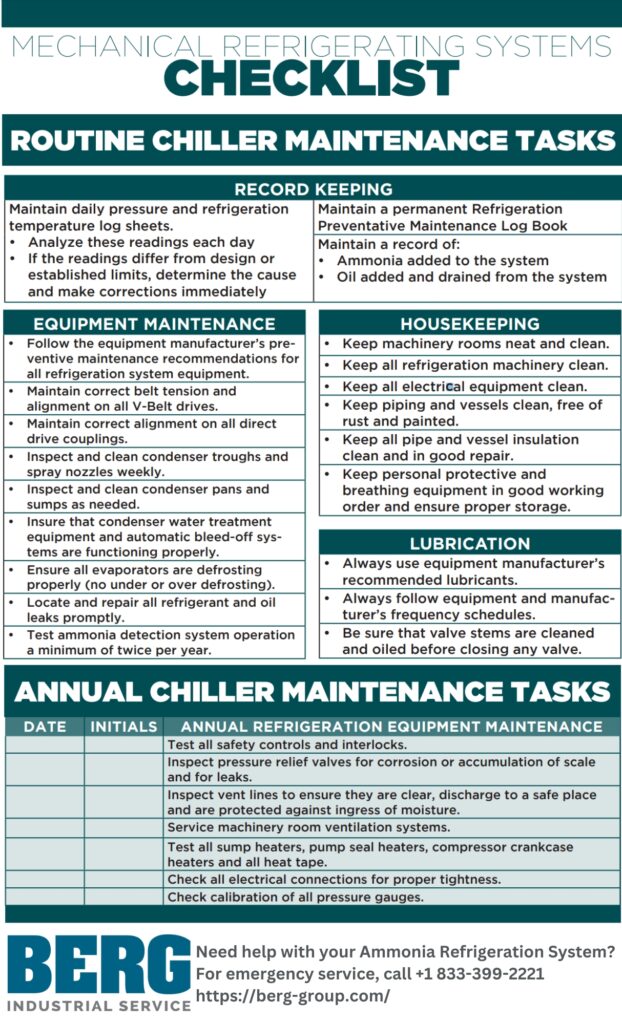 For more serious repairs related to chiller maintenance please be sure to contact us. Our experienced technicians are always available to help.