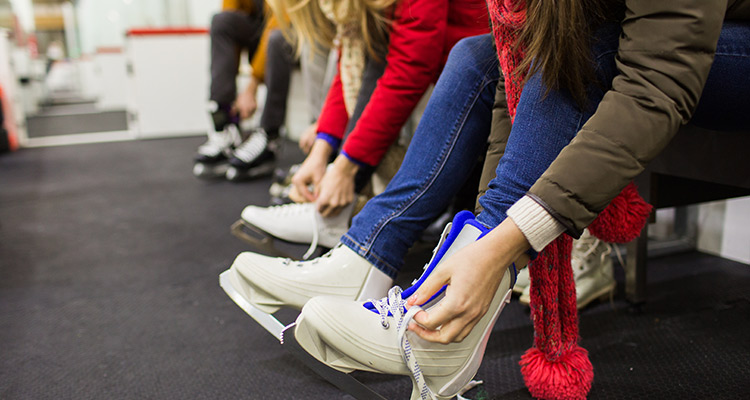 The costs associated with heating an ice rink can account for more than half of operating expenses. Although reducing costs is a concern, the other dilemma is ensuring ice rink spectators stay warm while the ice is kept cold.
In this article, we will discuss ways to balance the heat load of your ice rink with the refrigeration load of your ice rink chilling equipment. This will also in turn help balance your budget.
An Effective Ice Rink Heating Policy
Ice rink owners are constantly searching for ways to lower energy costs. While using localized radiant heaters are an increasingly popular strategy, knowing when and where to use them is key. Creating and following a space-heating operations policy can extend overhead cost savings considerably.
The most effective space heating operations policies center around two interdependent factors:
Minimum air temperature
Maximum spectator capacity
Simply put, the more people in a facility at a given time, the warmer the air temperature.
Your ice rink heating policy should ensure enough heat is provided to keep the overall air temperature above 5 degrees Celsius while keeping the number of spectators present comfortable.
4-Steps to Creating a Space Heating Policy
Rather than guessing or arbitrarily assigning seating sections for space heating, we recommend starting each season by conducting informed research and creating a space heating strategy based on your findings.
Follow these steps to establish a plan for where and when radiant heaters should be used:
1. Create an ice rink seat map
Obtain a map of your arena or create your own. If you already have the sections labelled, determine how you will identify each section of the seating area and record it on the map.
2. Create an ice rink occupancy code
Using the event schedule for the season study and assign each event an expectant occupancy code from 0 to 5, where 5 is the maximum number of spectators (eg. home game), and zero being 10 or less expected observers (eg. practice).
3. Collect and record data
Observe 3-5 events per occupancy level and record where people primarily sit during these events by listing the sections per designated seating areas that you determined in step one.
4. Create your ice rink space heating operations policy
You should now have the information needed to identify which heaters to use and for how long each will need to be in operation. Post your seasonal space heating operations policy along with the seating map in a visible location for staff.
Berg Chilling Systems works to provide ice rink chiller owners and operators with the information and service they need to keep their refrigeration systems operating efficiently. Please contact us for more information on tips on heating your ice rink and strategies to keep your rink operating at its peak performance.