Berg Chilling Systems Inc. stands as a globally acclaimed pioneer in industrial thermal process control solutions, with an illustrious 50-year track record. Our comprehensive offerings encompass design, manufacturing, installation, and upkeep, tailored to diverse sectors and specialized applications.
Our prowess lies in crafting solutions for pumping, chilling, freezing, and heating processes on a global scale. Our expertise guarantees customized approaches that cater to each client's unique prerequisites, ultimately enhancing operational efficacy.
In 2019, Berg achieved a milestone by delivering a bespoke Temperature Control Unit System to Carlisle SynTec Systems, a facility dedicated to manufacturing roofing materials. This pivotal contribution elevated their 4-zone TCU system by modernizing components and controls, while retaining the existing system configuration.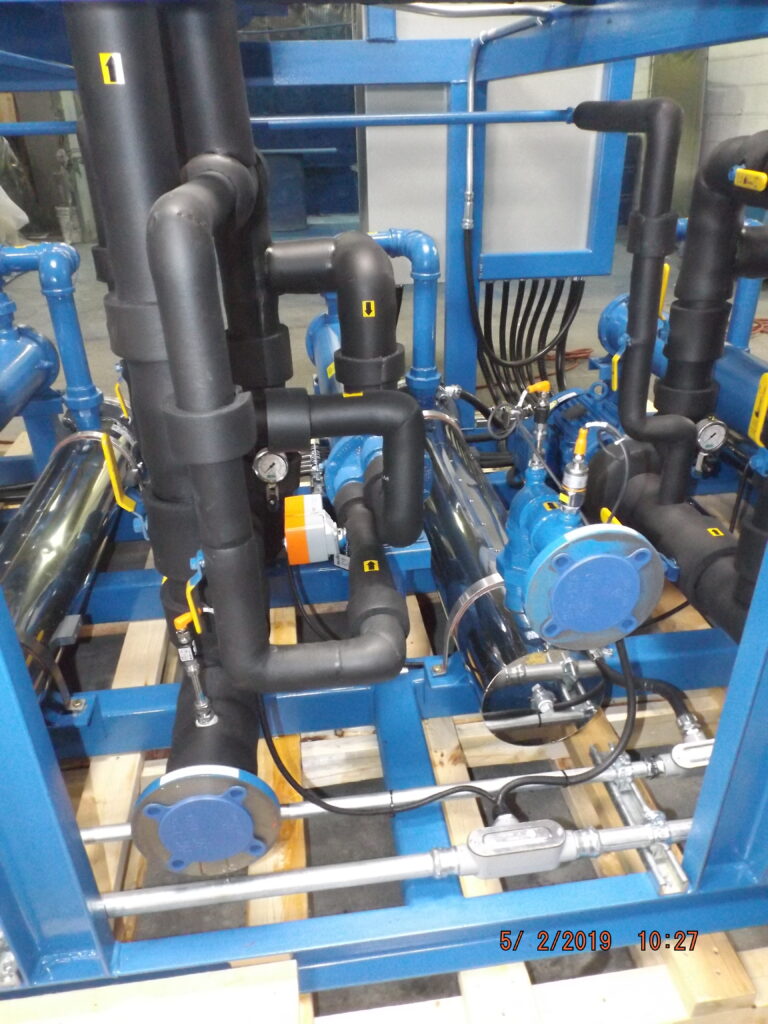 The Temperature Control Unit boasts a cooling capacity ranging from 130F to 115F (process), utilizing cold water at 50F. Featuring 4 identical loops seamlessly integrated into a single frame, coupled with PLC controls, Berg also extends services such as comprehensive factory testing and seamless start-up.
To find out more about the project, click here:   
About Berg Chilling Systems
Berg custom designs, manufactures, installs, and services cost-effective chilling solutions for various applications and industries. Unlike other industrial ice makers, Berg's refrigeration experts know chilling down to the core. Putting the customer's challenges at the heart of every design, Berg sales engineers apply unmatched energy management experience to create built up or skid mounted systems using both ammonia and synthetic refrigerants. Wherever unique cooling needs exist, in multiple industries and in varying environments around the globe, clients trust Berg expertise. Contact us today to find out more.