Berg has gained worldwide recognition for creating, producing, and maintaining numerous industrial thermal process control and refrigeration systems for clients across over 50 nations. Engineers at Berg collaborate with clients to personalize the design of an outdoor air-cooled chiller that caters to their financial and practical requirements.
In 2022, Berg custom designed and supplied an outdoor packaged chiller with an integrated air-cooled condenser for Biovectra, a pharmaceutical company, to replace its existing low-temperature chiller.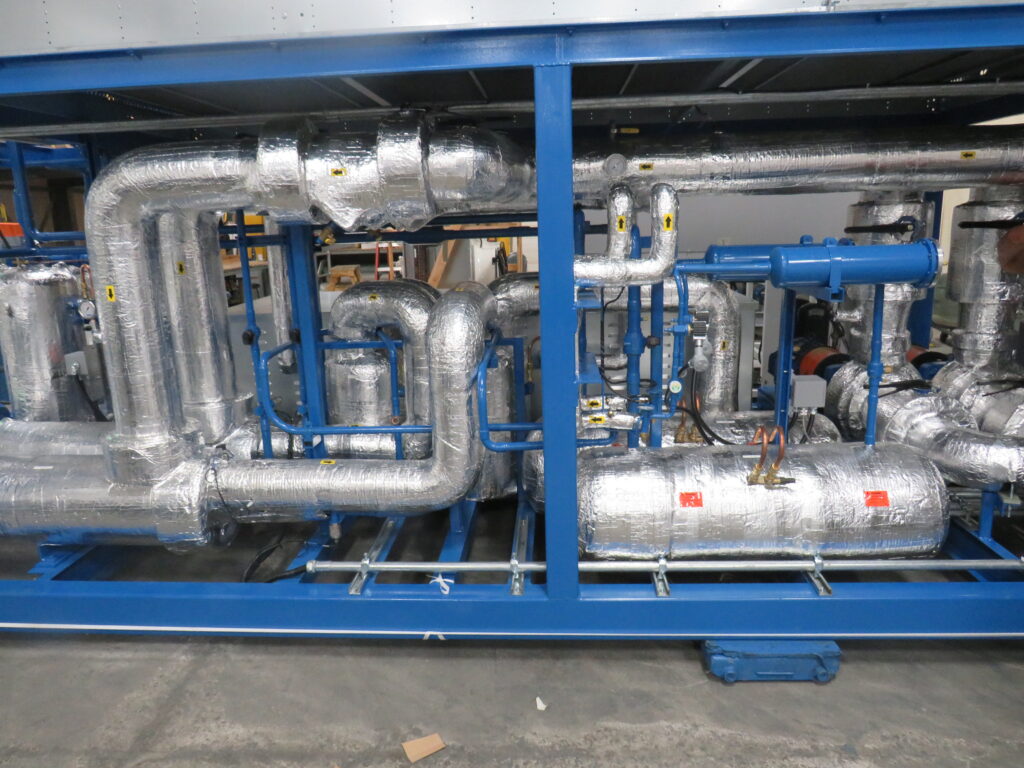 The package featured one outdoor packaged chiller with an integrated air-cooled condenser with R-449 refrigerant (with a compressor cooling capacity of 57 tons at -4F supplying 50% EG temperature; and 46-ton capacity at -13F supplying 50% EG temperature), Factory integrated Oil separator, suction accumulator and oil cooler, HP receiver, two individual Shell and tube Evaporators, one dual circuit air cooled condenser, Glycol process pump, electrical control, and centralized PLC system. Berg services included factory testing, start-up, and operator training.
To find out more about the project, click here:
About Berg Chilling Systems
Berg custom designs, manufactures, installs, and services cost-effective chilling solutions for various applications and industries including water TCUs and thermal control units. Berg's refrigeration experts know chilling down to the core. Putting the customer's challenges at the heart of every design, Berg sales engineers apply unmatched energy management experience to create built up or skid mounted systems using both ammonia and synthetic refrigerants.
Wherever unique cooling needs exist, in multiple industries and in varying environments around the globe, clients trust Berg expertise. Contact us today to find out more.