Berg Chilling Systems Inc. is a trusted global provider of industrial thermal process control systems. With our extensive experience spanning over 50 years, we have become a leading player in the field of thermal management solutions. Our comprehensive range of services includes design, manufacturing, installation, and servicing, catering to diverse industries and specialized applications.
We specialize in delivering customized solutions for processes that involve pumping, chilling, freezing, and heating on a global scale. Our expertise enables us to meet the unique needs of our clients and optimize their operations.
In 2022, Berg installed and designed an outdoor air-cooled refrigeration package for AIMCO Solrec Ltd, a company that specializes in recycling and disposing chemicals. This refrigeration package served as a replacement for their outdated chiller. To ensure a seamless integration, we tailored the new system to fit perfectly on the existing frame, meeting their increased capacity requirements.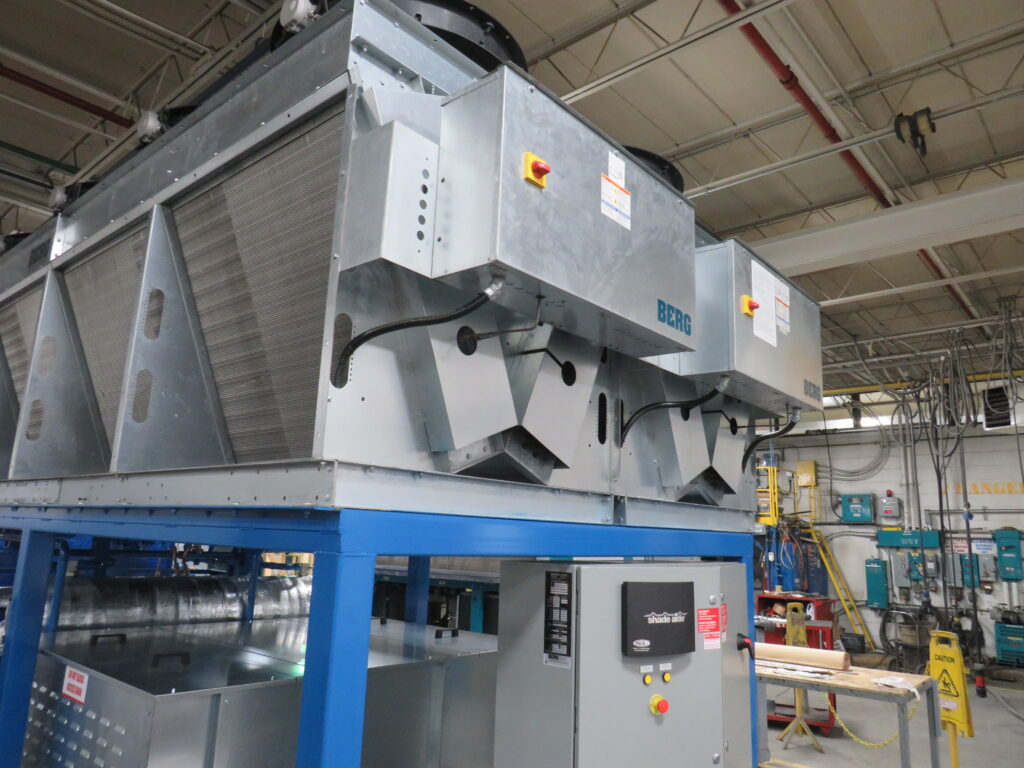 The outdoor air-cooled chiller is charged with a 110TR cooling capacity and R407-C refrigerant. In addition, it included one air-cooled condenser, two brazed plate evaporators, two screw compressors, and PLC controls. Berg also provided a remote HMI so that the users can control the outdoor chiller from inside their facility.
To find out more about the project, click here:   
About Berg Chilling Systems
Berg custom designs, manufactures, installs, and services cost-effective chilling solutions for various applications and industries. Unlike other industrial ice makers, Berg's refrigeration experts know chilling down to the core. Putting the customer's challenges at the heart of every design, Berg sales engineers apply unmatched energy management experience to create built up or skid mounted systems using both ammonia and synthetic refrigerants. Wherever unique cooling needs exist, in multiple industries and in varying environments around the globe, clients trust Berg expertise. Contact us today to find out more.