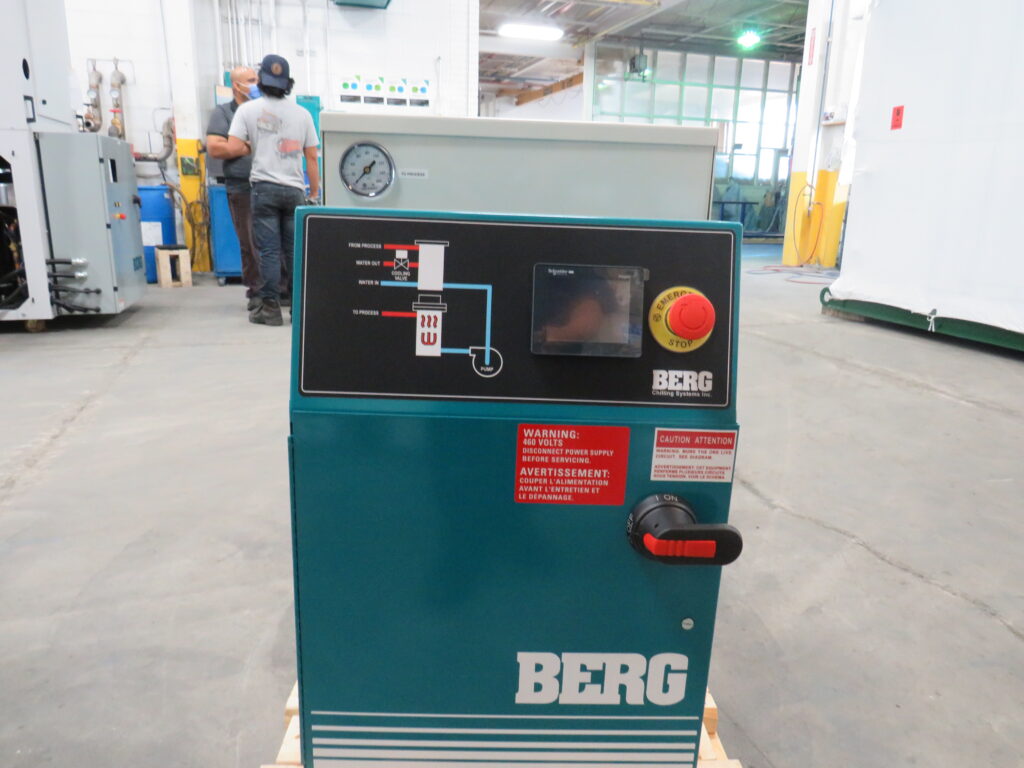 For the past 50 years, Berg has been a dedicated producer of bespoke industrial chillers and thermal management systems since 1972. Throughout this journey, we have consistently engineered and manufactured temperature control solutions that harmonize perfectly with our clients' requirements. Our units, enriched with advanced features, offer exceptional functionality, delivering a sense of confidence and assurance. User experience is further heightened through intuitive soft-touch control panels.
In the year 2022, Berg's expertise was brilliantly demonstrated through the meticulous creation and delivery of a tailor-made process cooling solution. This innovation was crafted to meet the intricate demands of an injection molding application at Mauser Packaging Solutions. By seamlessly integrating cutting-edge engineering and innovative design, Berg effectively optimized the cooling process, significantly enhancing the efficiency and precision of Mauser's manufacturing operations.
Recognizing the distinctiveness of each application, Berg offers the flexibility to customize your temperature control unit, whether through our pre-engineered options to amplify capabilities or collaborative design for a fully bespoke solution tailored to your unique needs.
Embrace Berg Chilling Systems for avant-garde technology, unparalleled expertise, and unmatched customization possibilities, ensuring impeccable temperature control for your pivotal processes.
To find out more about the project, click here:   
About Berg Chilling Systems
Berg custom designs, manufactures, installs, and services cost-effective chilling solutions for both synthetic and ammonia curling rink chillers and other recreational ice rinks. Berg's refrigeration experts know chilling down to the core. Putting the customer's challenges at the heart of every design, Berg sales engineers apply unmatched energy management experience to create built up or skid mounted systems using both ammonia and synthetic refrigerants.  
Berg is active in the recreational ice sector as well as the general industrial sector across Canada, the United States, and elsewhere in the world. We have the resources and abilities to build very sophisticated industrial process equipment skids, packages, and solutions, and to meet stringent design specifications. 
Wherever unique cooling needs exist, in multiple industries and in varying environments around the globe, clients trust Berg expertise. Contact us today to find out more.