Maintaining the strictest cooling standards is crucial to preventing foodborne illnesses resulting from bacterial contamination. Berg Chilling Systems recognizes this importance and aims to provide refrigeration solutions that are compliant with regulatory requirements, including those set by CFIA. In process cooling for the food and beverage industry, ensuring top-notch standards, cooling practices, and food safety is of utmost importance. To meet this need, Berg is committed to offering custom-engineered refrigeration equipment that is tailored to the unique requirements of various food and beverage systems. We work in close collaboration with our clients, providing custom-designed chilling systems that surpass their expectations and standards.
In 2022, Berg custom designed and supplied an outdoor air-cooled chiller for Delmar Foods, a food sauces production company.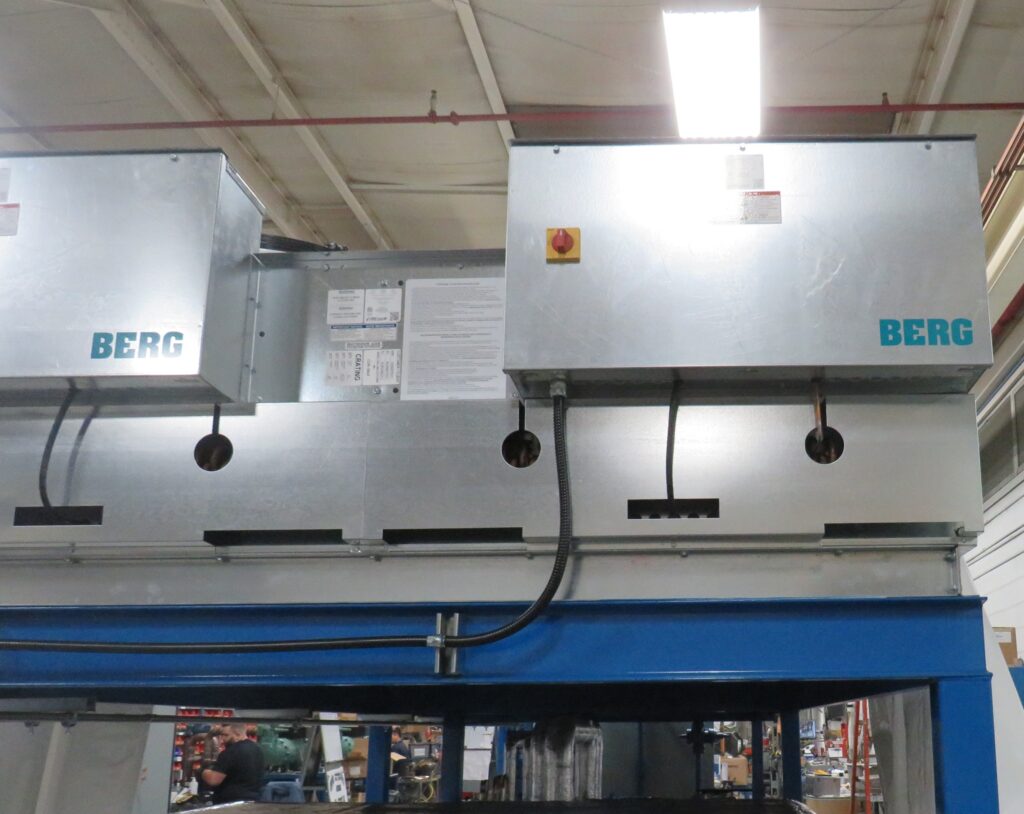 The outdoor air-cooled chiller is charged with R407c refrigerant and has a cooling capacity of 117TR. In addition, it included two independent circuits, each circuit has one Bitzer Screw type compressor with, one suction accumulator, one HP receives, one brazed plate evaporator, and one circuit of the air‐cooled condenser. The chiller has an integrated pump and stainless-steel buffer tank and includes one glycol process pump, one circulation pump, and one common stand-by pump, a Non‐fused Disconnect with a starter panel complete with all necessary controls and alarms. Berg services included installation, start-up, and operator training. The chiller was factory run tested before shipment and all safety controls factory set and checked for operation to ensure long-lasting trouble-free operation.
To find out more about the project, click here:
About Berg Chilling Systems
Berg custom designs, manufactures, installs, and services cost-effective chilling solutions for various applications and industries. Unlike other industrial ice makers, Berg's refrigeration experts know chilling down to the core. Putting the customer's challenges at the heart of every design, Berg sales engineers apply unmatched energy management experience to create built up or skid mounted systems using both ammonia and synthetic refrigerants. Wherever unique cooling needs exist, in multiple industries and in varying environments around the globe, clients trust Berg expertise. Contact us today to find out more.