Amid the COVID-19 pandemic, maintaining health and safety in the workplace is important for smooth, continuous operations.
In light of these unprecedented times, many companies across industries have adopted various health standards and guidelines in response to the pandemic. Facilities have implemented social distancing, modified shifts, and stricter working conditions to prevent the spread of viruses. However, that doesn't mean that your operations have to suffer. Here are some tips organizations can do to improve workplace health and safety.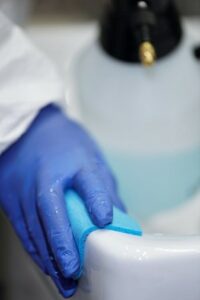 Tips for Employers
Companies can implement guidelines on workplace health and safety according to the standards set by Canadian health authorities. Below are some guidelines you can follow:
Provide extra sanitizing gels and hand washing facilities in common areas. Supplying key places and common areas with sanitizers and disinfectants can reduce the risk of viruses in the workplace.
Sanitize high-touch surfaces often. Make sure high-touch work surfaces and objects are kept clean on a regular basis such door knobs, light switches, and hand railing as well as shared telephones, keyboards, tables, etc.
Create space between working persons. Increase the distance between workers such as installing barriers or partitions between workers and distancing or rearrangement of work stations. Control gathering spots for workers such as setting an occupancy limit.
Ensure ventilation systems are working properly. Open doors and windows to let in fresh air and increase air circulation.
Screen and support people with symptoms to self-isolate. Make use of a screening tool for employees that they can use before entering the workplace. Make sure workers also know that they can and should stay home if they are not feeling well. Develop corporate policies that let workers know what to expect in terms of sick leave and leave to care for families.
Create a business continuity and workplace safety plan. Developing a detailed plan on how you will continue to function during an infectious disease outbreak as well as a safety plan outlining contingencies can mitigate the risks of any disease outbreak in the workplace.
Cross train workers so that others can cover job duties if necessary.
Tips for Essential Workers Working On-Site
Essential workers, even in varying occupations, should observe health and safety practices to reduce the risk of any infections. Below are some tips on-site workers can follow for better health and safety: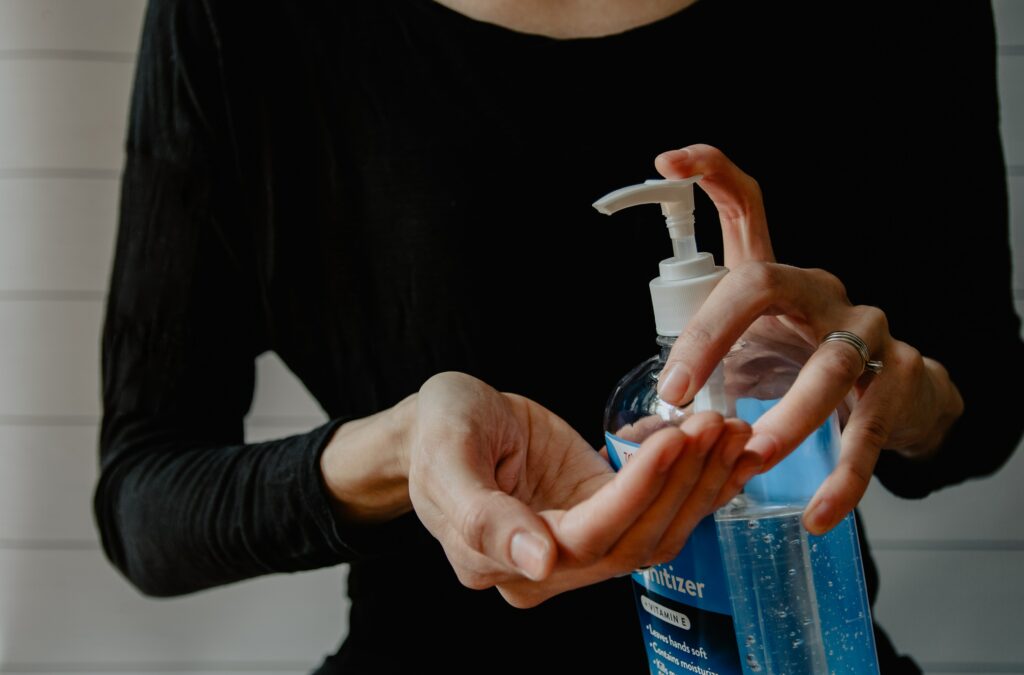 Sanitize and wash your hands regularly. Make sure to sanitize upon entry into the workplace and once you get home. Make sure to also cover your sneeze and avoid touching your face as much as possible to reduce the spread of germs and bacteria.
Avoid sharing Personal Protective Equipment (PPE). As much as possible, do not share any protective equipment such as helmets, googles, masks, gloves, etc. Sanitize or disinfect them if necessary.
Practice social distancing. Keep a physical distance of 6 feet (2 metres) apart from other workers.
Reduce contact between workers and suppliers. Schedule appointments for visitors, suppliers or technicians who are visiting the site or assign checkpoints or areas for them to stay at during visits, minimizing the amount of contact between them and the workers as much as possible.
Clean workspaces regularly. Ensure that your workspace is kept clean and equipment and high-touch surfaces are often disinfected before and after use.
Be cleared to work before entry. Before entering your workplace or entering your customer's site, get screened or assessed if you are clear of any sickness or disease by filling up a form provided by your employer/the public health office.
Prevention is key.
Amid the COVID-19 pandemic, it's important to exercise proper hygiene to stop the spread of the virus. Prevention is key for a healthy and safe workplace. By following some of these tips, you can proactively reduce the risks of diseases and better protect yourself and your coworkers.
Health and Safety is the Number One Priority for Berg.
Berg continues to put health and safety as its number one priority. We do this so our refrigeration experts can continue to operate in-house and on client sites to ensure that we are able to provide you with the quality products and services that you have come to expect from us.
Click here for more information on how Berg is responding to COVID-19.
About Berg Chilling Systems
Berg Chilling Systems designs, manufactures, installs, and services industrial process temperature control and refrigeration systems to more than 50 countries in various industries. Our TSSA-certified Service Division operates 24 hours a day, 7 days a week for any of your chiller system's needs. If you would like more information on our products and services, contact us or schedule a professional maintenance appointment for your system today.