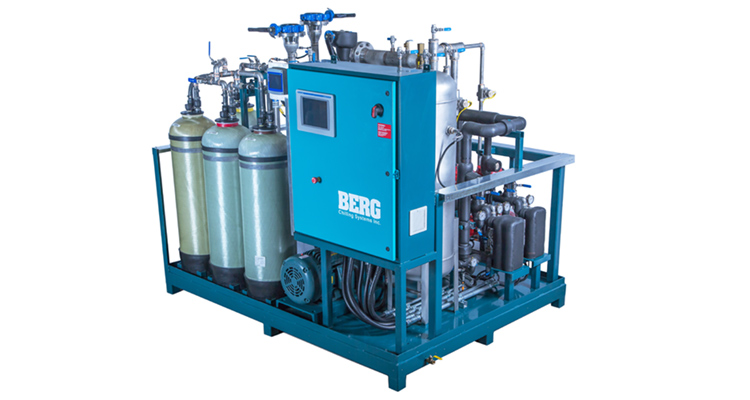 Temperature Control is listed as one of the
Top Ten Challenges Facing Global Pharmaceutical Supply Chains
and as one of the
top causes for food losses and waste
. Temperature Control also plays an important role in control test facilities, research laboratories and sanitary grade systems. In all of these cases, temperature overshoots, temperature instability and non-compliance to critical temperature limits play a role.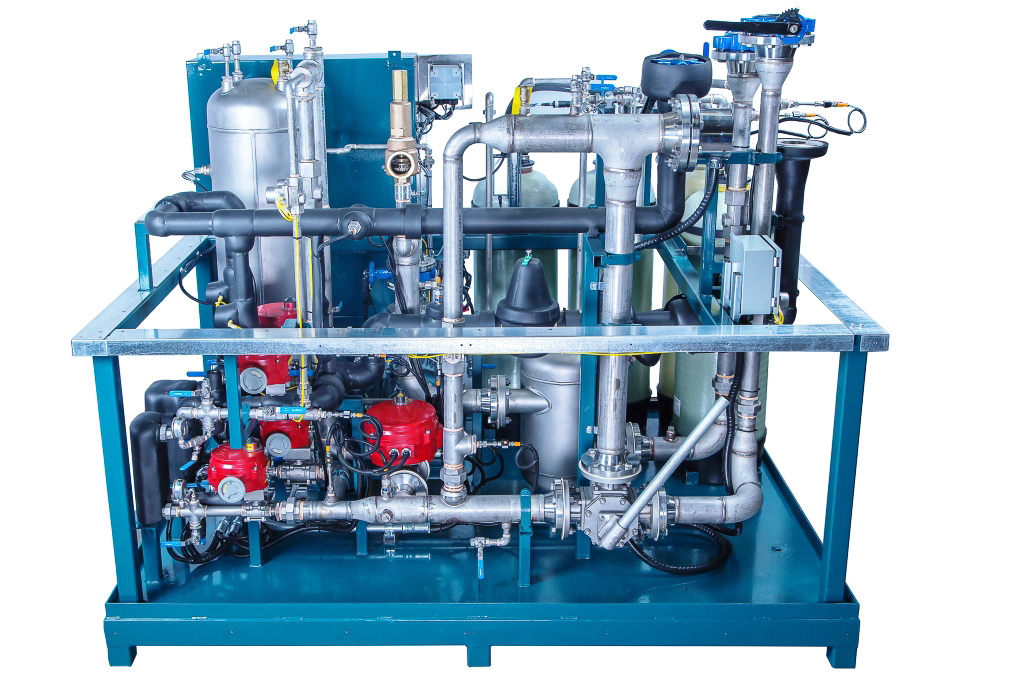 3 Common Temperature Control Problems
Temperature control plays an important role in many applications. Temperatures that are not able to keep a set point or remain stable can cause problems with product quality and safety. Below, the three most common temperature control problems are outlined.
Temperature Overshoots
A temperature overshoot occurs when the temperature of a product overshoots (becomes too hot) or undershoots (becomes too cold) in a way that damages the product.
Temperature Instability
Temperature instability refers to the temperature of a product becoming unpredictable due to temperatures dropping lower than they should and/or becoming too hot.
Compliance to Critical Temperature Limits
Products in the food and beverage industry and the pharmaceutical industry must comply to regulations set out by the
FDA (Food and Drug Administration)
. The FDA ensures that products are safe, wholesome, sanitary, properly labeled and of good quality.
How to Prevent Temperature Control Problems?
Temperature overshoots and temperature instability can be prevented with a Temperature Controller. This allows you to set a temperature range with set points that cannot be passed. Controlling the temperature range ensures that the product temperature always complies to critical temperature limits. As an added bonus, not only will waste decrease, but the energy costs should also go down.
Berg Precision Temperature Control Systems
Berg custom designs, engineers, and manufactures precision temperature control systems in
collaboration with our customers
to meet the unique needs of their applications. By working in tandem with our clients through every stage of their project, we are able to design tailor-made industrial quality process temperature control systems that include:
Fully automatic units with adaptive controls that respond to changes in conditions while providing highly accurate control of process temperatures and flow rates.
Engineered to work with any commercially available heat transfer fluid.
Customizable control systems for stand-alone use or for full 2-way communication to a building automation system.
Physical packages to overcome unique space limitations
Temperature Control Applications Include:
Sanitary grade systems
Ultra clean process water
Laboratories, pilot plants and full-scale production operations
Reaction control
Scientific research
Berg Client Showcase
Berg has had the opportunity to work with some amazing clients to create custom quality process temperatures. Here are three of our favourite projects:
Client #1
Berg provided a high precision chilling system that manages the temperature of a cooling fluid at a transportation battery testing facility +/- 0.1 degrees Celsius.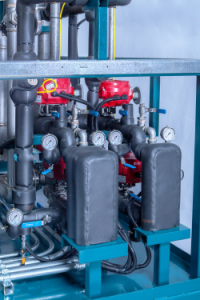 Project Highlights
Precision temperature control system/unit
Custom engineered, custom-built, and factory tested
Heat transfer fluid is propylene glycol
Dual reservoir
Customized, all stainless, fully insulated industrial frame, skid-mounted
Set the coolant temperature 20 – 90 C at the product inlet fitting and hold better
than +/- 0.1 C.
PLC control with HMI touchscreen
Client #2
Berg supplied a pair of precision temperature control systems for a particle accelerator for rare isotope beams at a nuclear science research facility.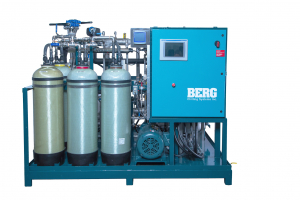 Project Highlights
2 Stainless steel automatic control valves, basic tuning and fine tuning, variable speed, magnetic bearing pump, magnetic drive
PLC control with HMI touchscreen and integration to customer control system
Design everything to work for a high range of applications
Flow rates, temperatures, high precision, control
Two identical systems supplied
Ultra-clean water system with deionization and UV polishing
Temperature control to +/- 0.1 ˚C
Accurate flow control
Client #3
Berg is a supplier to two chemical processing facility's Pilot Plants in Ontario with eight (8) sets of Reactors and Condensers. The reactors and condensers process a variety of products, each of which run at different temperatures. Thus precise, independent temperature control for a heat transfer fluid over a wide range of cooling and heating temperatures was necessary. Temperatures can be controlled as low as -80°C and as high as 200°C with +/- 0.5°C accuracy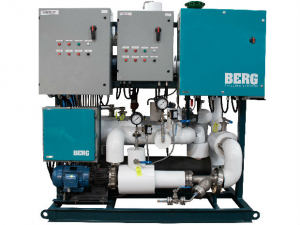 Project Highlights
Independent heating and cooling temperatures to reactors & condensers, dryers and vacuum systems
Full temperature control system included chilling, pumping and heating/cooling temperature control units to work with and fully contain Syltherm XLT, a fluid with an ultra-low surface tension and a high propensity for leaks where the fluid connections are exposed to extreme temperature swings.
Magnetic drive pumping
300# rated, stainless steel raised face flanges with specialized gasket materials
Temperature Control
Contact Berg
today to get started on your custom precision temperature control system.