With 50 years of expertise in process cooling, we offer extensive knowledge and skills to your project. At Berg, we work closely with our clients to develop tailored, eco-friendly thermal management solutions, which incorporate cooling, freezing, and pumping products to address the environmental, economic, and practical challenges of their specific projects. This collaborative approach fosters innovative engineering solutions that have established Berg as a leader in resolving application issues and consistently yield improved operational competitiveness for our clients.
The applications of Berg Shell Ice Machines in the food and beverage industry are manifold. They can be used to preserve perishable items like produce, meat, poultry, and seafood, as well as water ingredient in bread-making. Additionally, these machines are also capable of producing blood plasma and frozen juices. The versatility of being able to choose ice thickness can be very important for some operators, as can the choice of using softer, colder saltwater ice as opposed to freshwater ice. By simply adjusting settings on the touchscreen, the operator has full control of the thickness of the ice to suit the application's requirements.
In 2022, Berg provided a shell ice making solution for Comeau's Sea Foods Inc., a seafood supplier, to replace the existing machine at their plant which supplies 10 US tons of seawater ice per day. The solution included one 10TR Shell Ice Maker Machine with a water-cooled condenser charged with R-449A (Opteon XP40) refrigerant and seawater, one semi-hermetic compressor, one evaporator, and an Electrical & Control Panel. The machine is routinely factory tested underload to verify functionality, control logic, wiring, etc. All safety controls are factory set and checked for operation to ensure long-lasting trouble-free operation.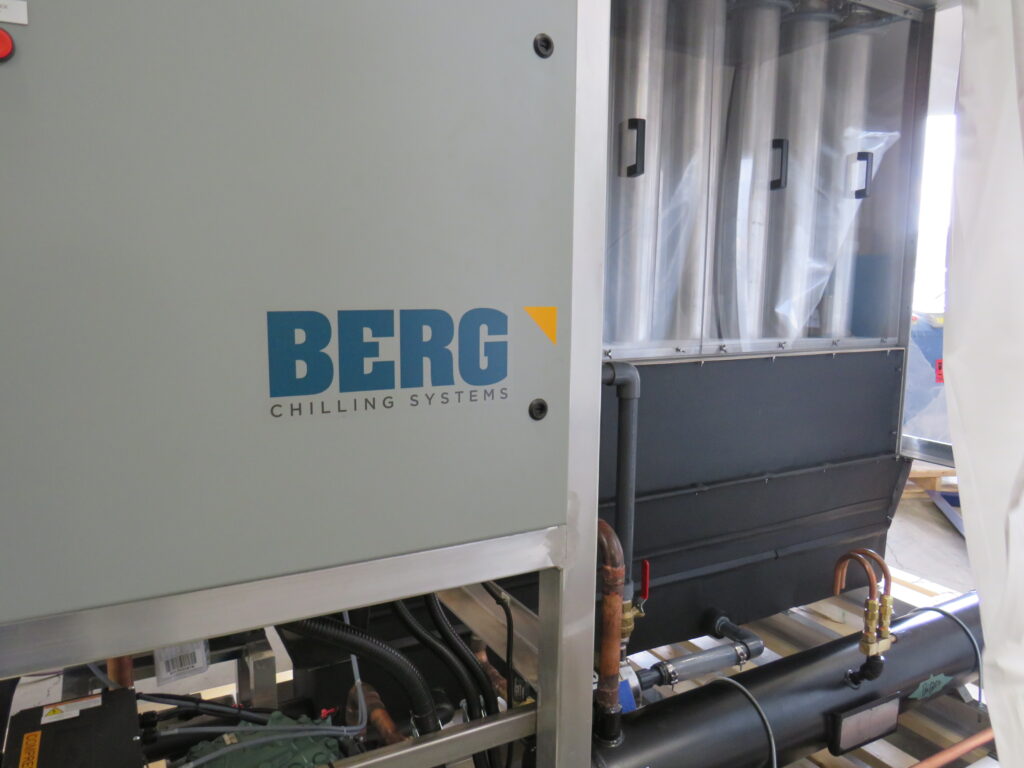 To find out more about the project, click here:
About Berg Chilling Systems
Berg custom designs, manufactures, installs, and services cost-effective chilling solutions for various applications and industries. Unlike other industrial ice makers, Berg's refrigeration experts know chilling down to the core. Putting the customer's challenges at the heart of every design, Berg sales engineers apply unmatched energy management experience to create built up or skid mounted systems using both ammonia and synthetic refrigerants. Wherever unique cooling needs exist, in multiple industries and in varying environments around the globe, clients trust Berg expertise. Contact us today to find out more.