Berg Chilling Systems is a Canadian company with an international reputation for completing high-quality marine refrigeration system projects. In addition to their work for land-based companies, Berg has successfully worked with numerous industrial marine enterprises.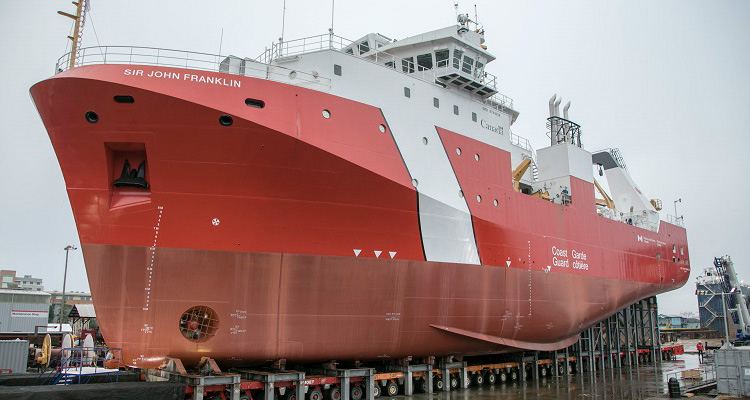 As an SME - a small to medium-sized enterprise - Berg Chilling Systems has the size and resources to get specific industrial solutions completed on-time, while still being agile. Our focus is on efficiently producing custom-engineered marine and national defense cooling applications that are both effective and reliable. We take into consideration the challenges associated with marine environments, and design rugged and functional solutions that incorporate vibration and shock controls to allow for long-lasting use.
A Canadian Company
Berg's marine refrigeration systems utilize 100% Canadian labour, and 65 - 85% Canadian materials and equipment. Additionally, our strategic partnerships allow us to offer marine refrigeration projects of an increased scale.
Our process involves working in collaboration with clients to ensure exact specifications are understood and met. Our highly experienced and knowledgeable engineers can design turnkey, custom-engineered solutions that will meet or exceed your requirements.
Marine Applications
One aspect of what allows us to be successful in creating a comprehensive marine refrigeration system, is incorporating both conventional and cutting edge cooling technologies. These can be but are not limited to: water, air, glycol, brine solutions, Dowtherm, and Dynalene.
Our production of cooling solutions is extensive and has included electronics cooling, onshore vessel cooling, radar systems cooling, and life support systems cooling. Berg Chilling Systems has also designed and produced numerous small modular packages for use in confined or generally inaccessible spaces.
Berg Chilling Systems has been designing and building industrial process temperature control solutions for the offshore marine and national defense sectors for over 40 years. Past applications include ship stores and onboard refrigeration, marine HVAC, and environmental test chambers.
We have designed and produced close to 150 marine solutions for nearly 30 different marine sector clients. The following are some of our past marine projects.
Domestic and Cargo Refrigeration
Berg Chilling Systems worked with the Canadian Coast Guard to modernize the domestic and cargo marine refrigeration systems on several of their marine vessels.
On each vessel Berg installed two water-cooled marine condensing units, and 14 unit coolers with built-in redundancy. Berg oversaw the successful start-up of the operations, and supplied spare parts and commissioning.
The equipment design and subsequent custom fabrication and installation was done with the goal of minimal disturbance to the vessels and their staff.
Marine HVAC
In a continuation of their partnership with the Canadian Coast Guard, Berg Chilling Systems worked to modernize the current HVAC system on one of their vessels.
Berg began the project by engineering the refurbishment of the existing HVAC units. Secondly they installed into the space a skid-mounted indoor water-cooled marine condensing unit, and an air handling unit with primary and standby circuits. Berg also oversaw the start-up of the system and its upgraded parts, and provided training to vessel staff.
The equipment design and subsequent custom fabrication and installation was done with the goal of minimal disturbance to the vessel and staff.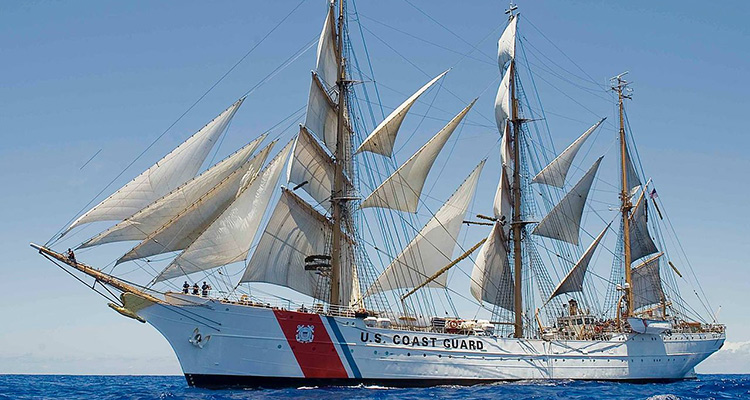 Comfort and Electronics Cooling
Berg Chilling Systems completed a midlife refit of the air conditioning system and its electronics equipment in an Oberson-class submarine.
Berg supplied two air conditioning units, a vacuum pump, and spare parts.
Onshore Vessel Cooling
Berg designed, produced and installed a self-contained outdoor air-cooler chiller and chiller tank unit for shore support of Victoria Class Submarine fleet.
The tank unit was required to cool deionized water to 7°C, and accommodate flow rates from 20 - 102 USGPM at a constant head pressure of 166 feet. The system was fully heat traced to prevent freezing during non-operational periods.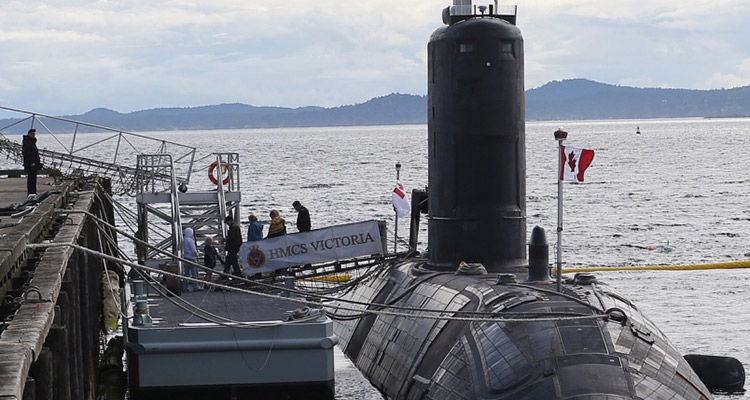 Radar Systems Cooling
Berg produced and installed electronic cooling equipment for a missile detection system. This project included supplying and installing three single zone liquid-to-liquid cooling systems with booster pumps and two outdoor packaged ethylene glycol water chillers for shore-based equipment testing. Berg Chilling Systems also provided spare parts for the cooling system.
Life Support Systems Cooling
Berg worked on a deep-sea diving support vessel to provide cooling for the life support system for the hyperbaric living quarters and diving bell.
Berg manufactured and installed water cooled packaged chillers. Additionally, a chilled glycol pump tank unit and hot water pump tank unit were provided to provide 100% redundancy.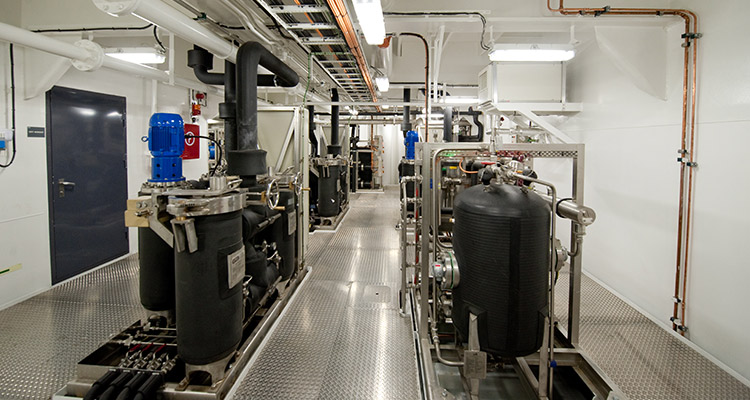 Proven Seaworthy
Berg Chilling Systems custom designs cooling solutions based on individual project specifications and application' requirements. Our designs are crafted with the demands of the marine environment in mind and made to be cost-effective, efficient and of superior quality.
Our marine refrigeration systems are designed, engineered and proudly built in Canada. Our high-quality solutions can meet the stringent requirements of Lloyds of London, Bureau of Veritas of France, DNV GL, American Bureau of Shipping, U.S. Coast Guard, and Canadian Steamship Inspection.
Since 1972, Berg Chilling Systems has been meeting and exceeding the expectations of clients in over 30 industries across 50 countries. Our innovative marine temperature control solutions reliably create optimal environments for living and working on oil rigs and shipyards, and inside of coast guard, navel, fishing and research vessels. Berg Chilling Systems provides extensive experience and in depth expertise in the marine cooling industry. Our factory-tested and pre-packaged custom solutions are designed and manufactured to your specifications at our North American facility. Contact us to learn more about our custom marine refrigeration systems.