What to Look for in Your Refrigeration Maintenance Contract
One question we hear often at Berg Industrial Service is what type of service agreement and packages we offer.
Firstly, it's important to note that you have unique needs when it comes to your maintenance needs.
For example, you may require maintenance on a monthly schedule, whereas another client would need service or repairs every 3 months.
Secondly, you may require special servicing needs.
An example of this would be assistance with starting up or shutting down your seasonal (such as an ice rink) refrigeration system.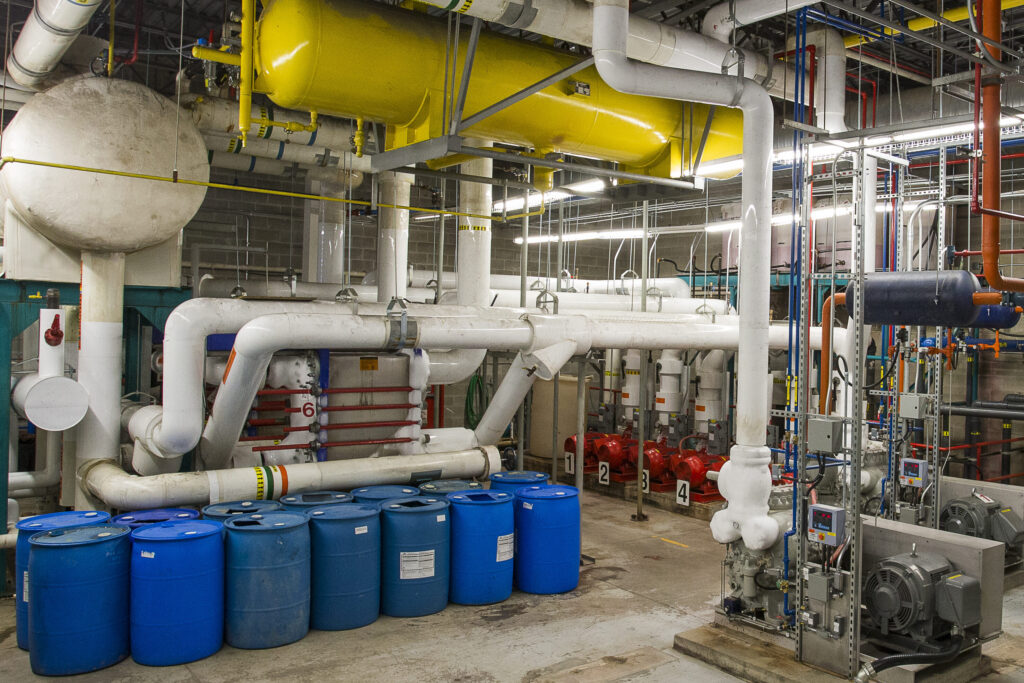 Some of the elements you can expect to find in your service agreements with us include:
1. Description of service
Simply put, this is what you can expect to receive from us each and every time we visit your facility.
It's important to note that service is more than taking out tools and doing physical labour. It also includes things like:
Visual inspections: For units such as screw compressors, mechanical rooms, dehumidifying components and other important areas of your refrigeration system.
Personnel training: Providing periodical training on proper operating and maintenance procedures as requested and required.
Documentation: Updating and recording service information in your facility's maintenance log.
A thorough description of services leaves no doubt when it comes to our responsibilities to you.
2. Scheduling
A detailed schedule is more than just planning weekly, monthly or bi-monthly visits (depending on your needs).
So when our team is servicing your industrial refrigeration installation, your team and system may still be working and in full operation.
That's why we want to make sure we account for things like how much time we'll spend at your facility during our visits.
Plus, your service agreement also dictates how much notice you'll receive before our maintenance visit to agree on specific dates and times for our arrival.
That way, you'll be able to plan and prepare your staff accordingly.
3. Responsibilities
You want to make sure your equipment is protected and maintained.
And we want to make sure we provide you with the level and quality of service you need.
That's why in your service agreement, we'll make sure everybody knows who is responsible for what.
For example:
As your contractor, we're responsible for always using safe and best practices when servicing your equipment.
As our client, you may be required to keep a clean, obstruction-free facility for our service visits.
By having this information written down and agreed upon helps with efficiency and productivity, both sides know what's expected of them.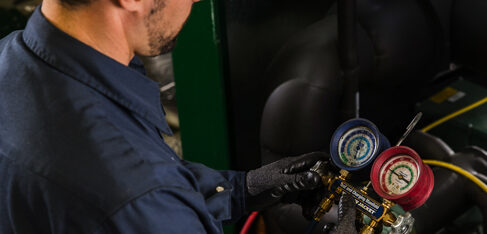 Why it's important to have a service maintenance agreement
A proper service maintenance agreement eliminates the possibility of surprise or confusion.
It's the document that sets the standard for the relationship and work to be done.
It's sort of like the "You Are Here" mall directory.
Whenever anyone's in doubt about what to expect or when, just refer back to the service maintenance agreement.
Contact us to learn more
Whatever your maintenance needs, we'll work with you to develop a service plan to meet them.
Start by contacting us today. Tell us what you require and we'll provide a FREE estimate.